15 Great Perks / Exclusively for our hotel guests! We have a lot of wonderful activities to offer!
STAY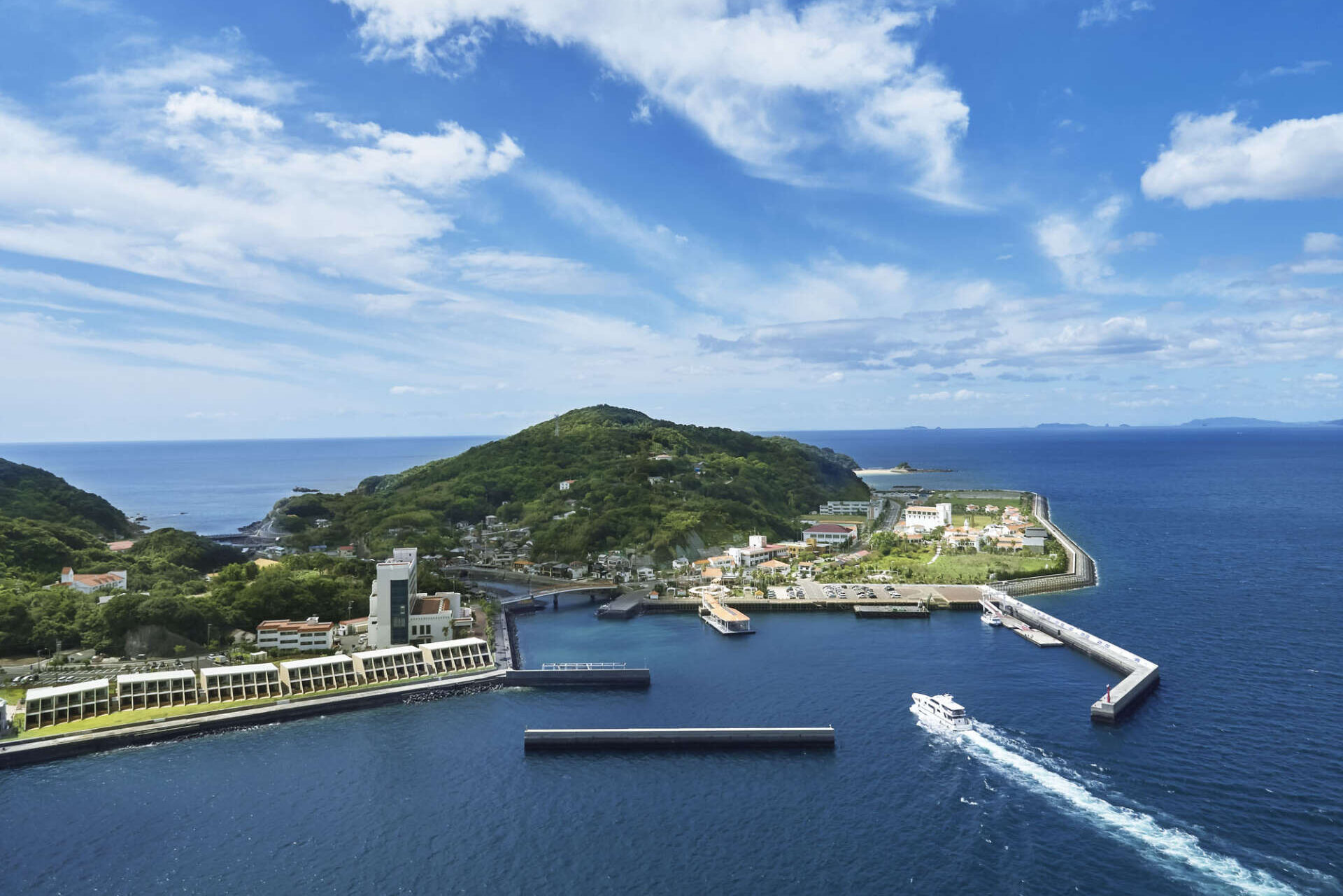 i+Land nagasaki is packed with activities
that are impossible to experience in a single day.
We have 15 great perks exclusively
"for guests staying at our hotel!"
Tap on the category you want to explore below

▼▼Onsen/Spa Perks 1-5▼▼

▼▼Activity Perks 6-9▼▼

▼Other/Service Perks 10-15▼
Three locations in total!
Free hot springs and spas for our guests!
Guests can use them for free before check-in & after check-out!
【Perk 1】
Free admission to the YUYU SPA, a natural hot spring bath house with water flowing directly from the source of a hot spring, and the Ark Land Spa hot spring bath house, which offers an open-air bath with a panoramic view.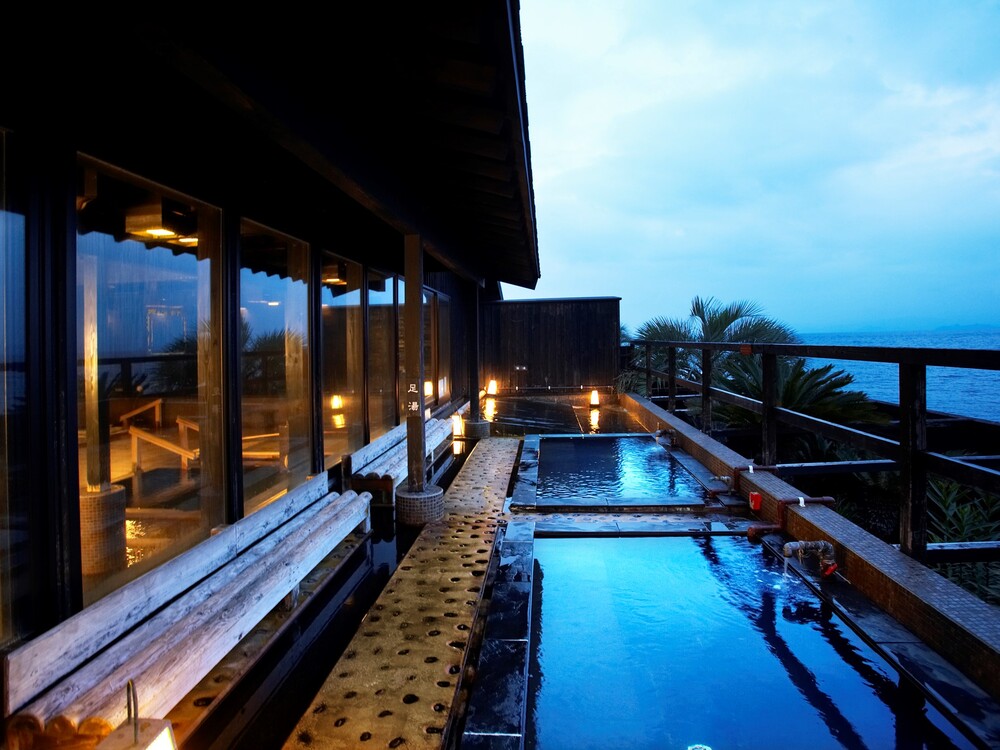 Natural hot spring bath house with its own hot spring source.
The highly moisturizing chloride spring water is also famous for helping relieve cold sensitivity and treating wounds.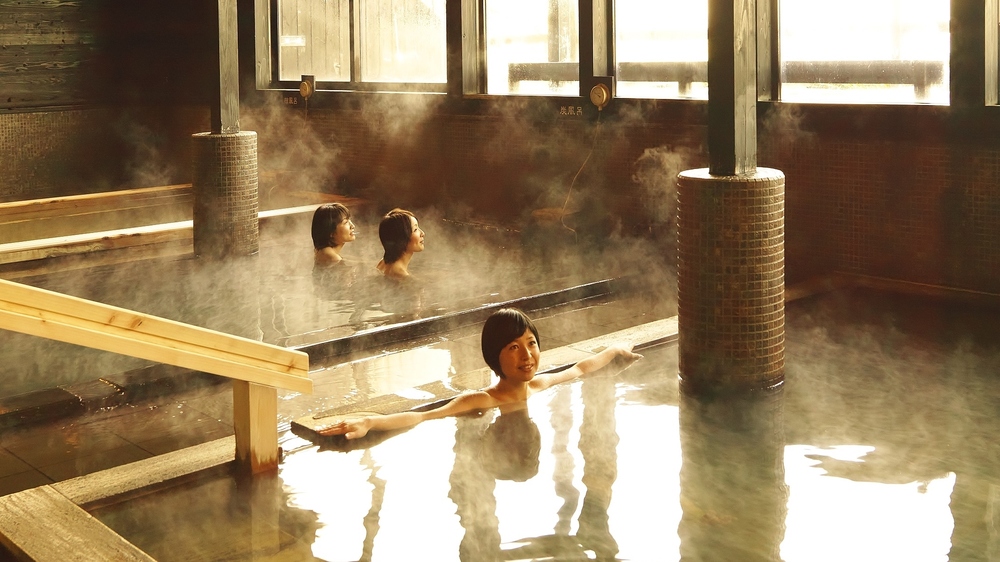 Enjoy a variety of baths including barrel baths, Japanese cypress baths, and open-air baths.
The view from Ark Land Spa's open-air bath is exceptional.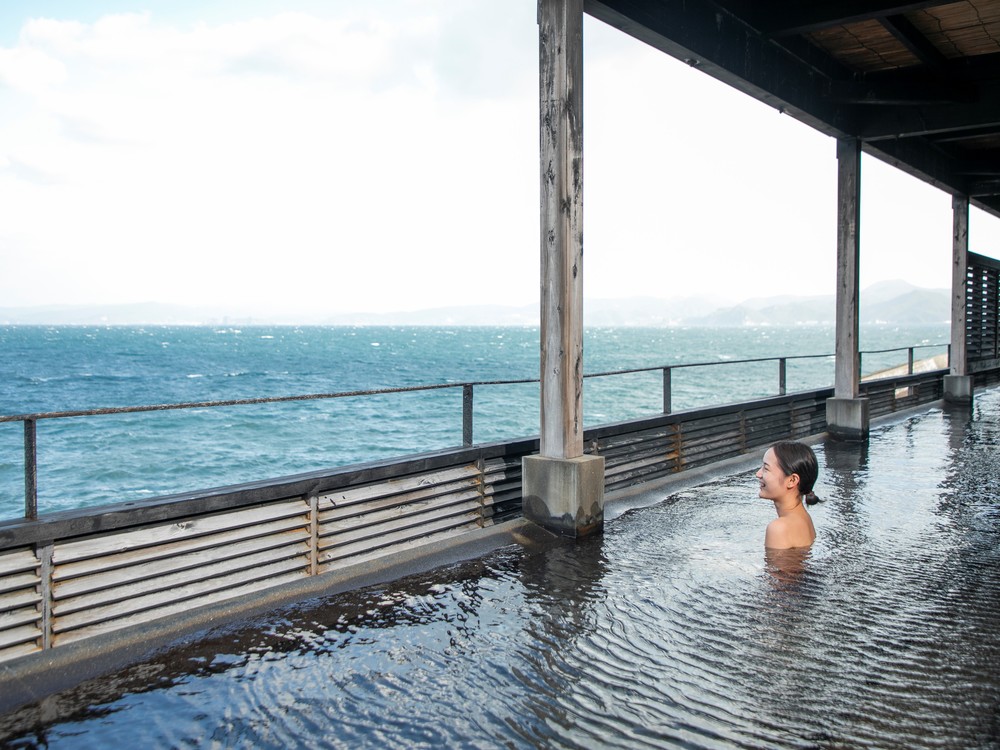 Guests can revitalize themselves in the indoor baths as well as in the garden baths.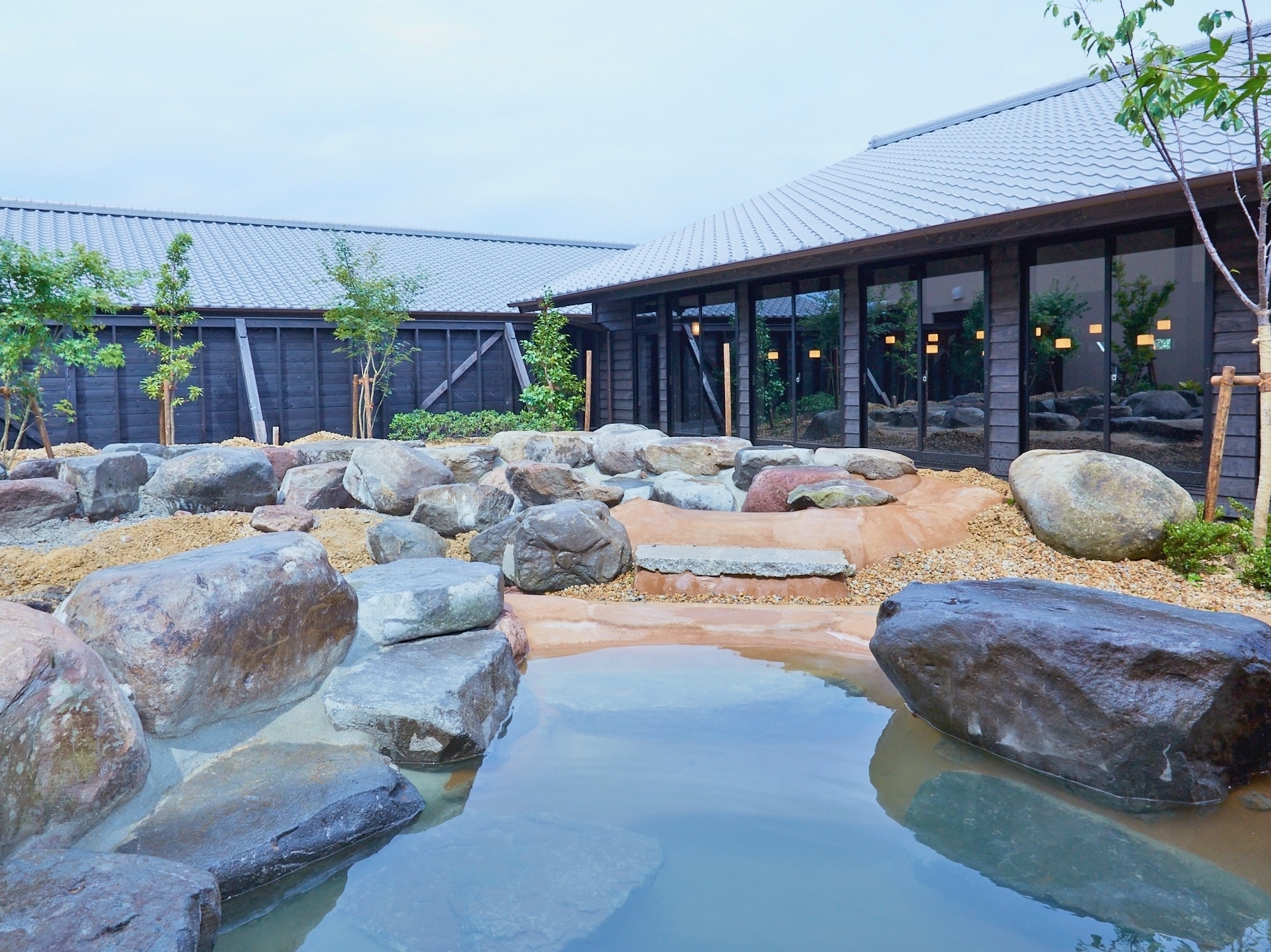 【Perk 2】
Free access to Kyushu's largest spa theme park with 12 types of indoor and outdoor facilities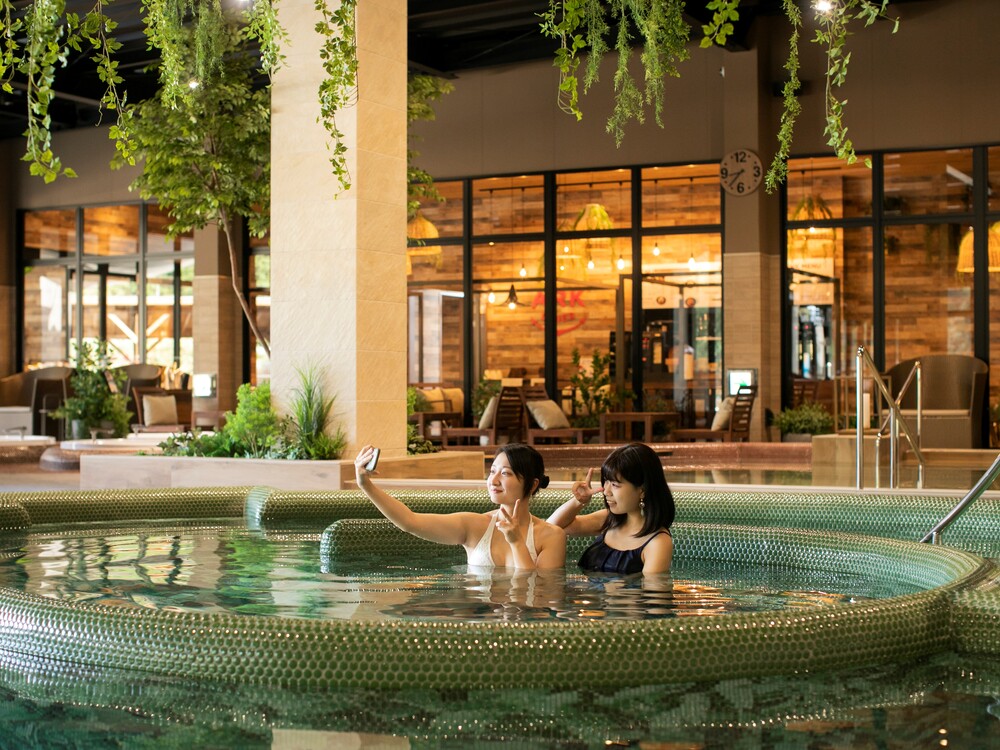 The Spa Theme Park, which you can enjoy in your bathing suit, has 12 types of indoor and outdoor spas.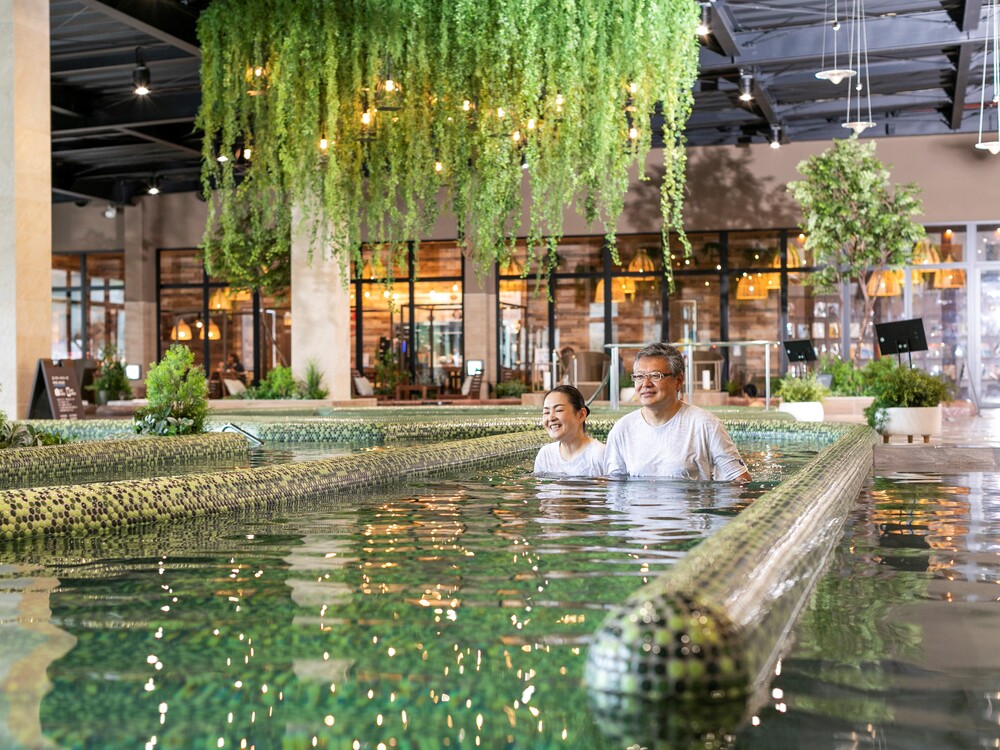 The Wellness Walking Spa, where you can enjoy walking in the water, and the Botanical Circle Spa, which is designed to look like a swimming pool in the forest.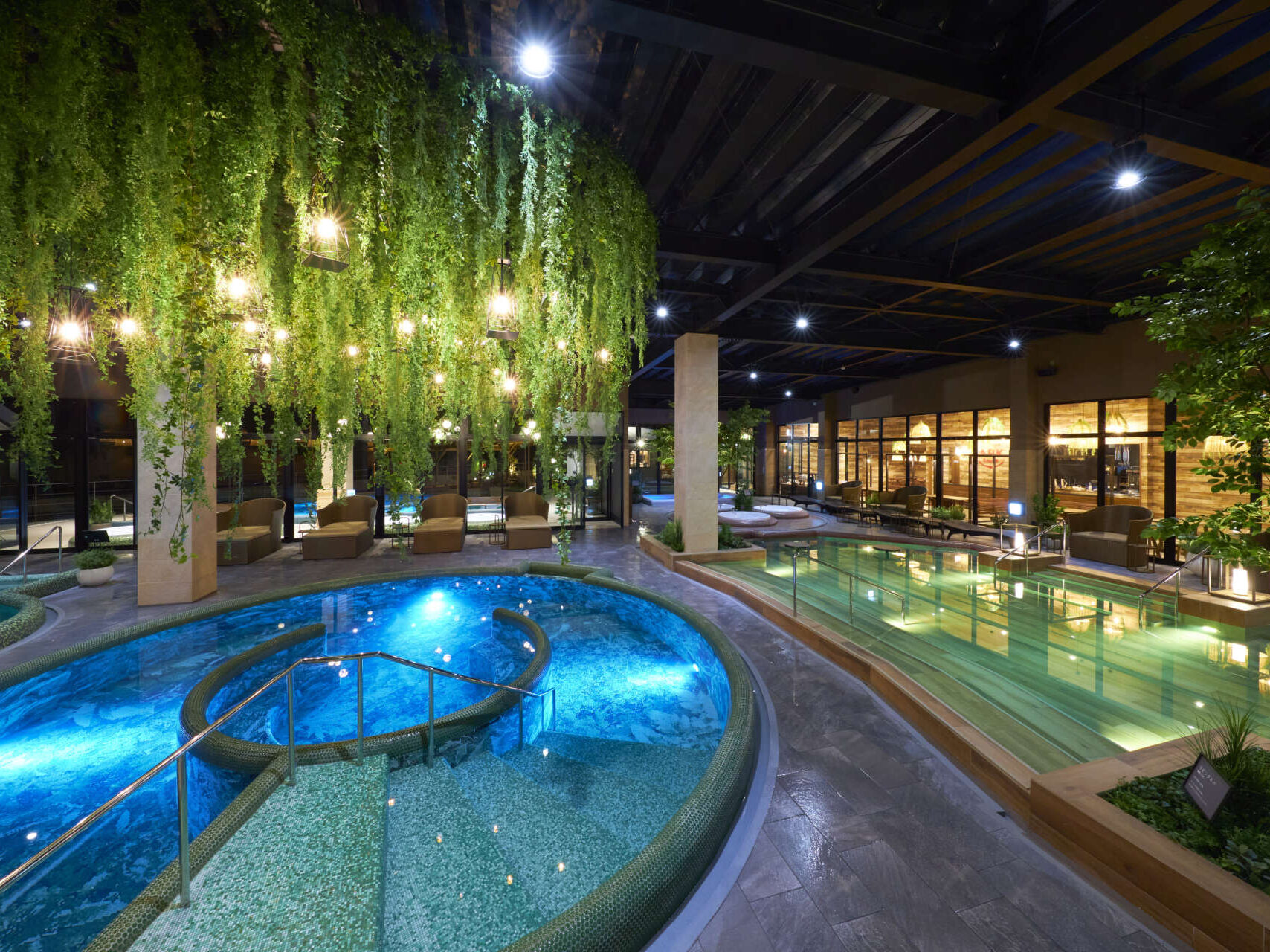 The Play Kids Splash, where fountains rhythmically spray water, is fun for even very young children.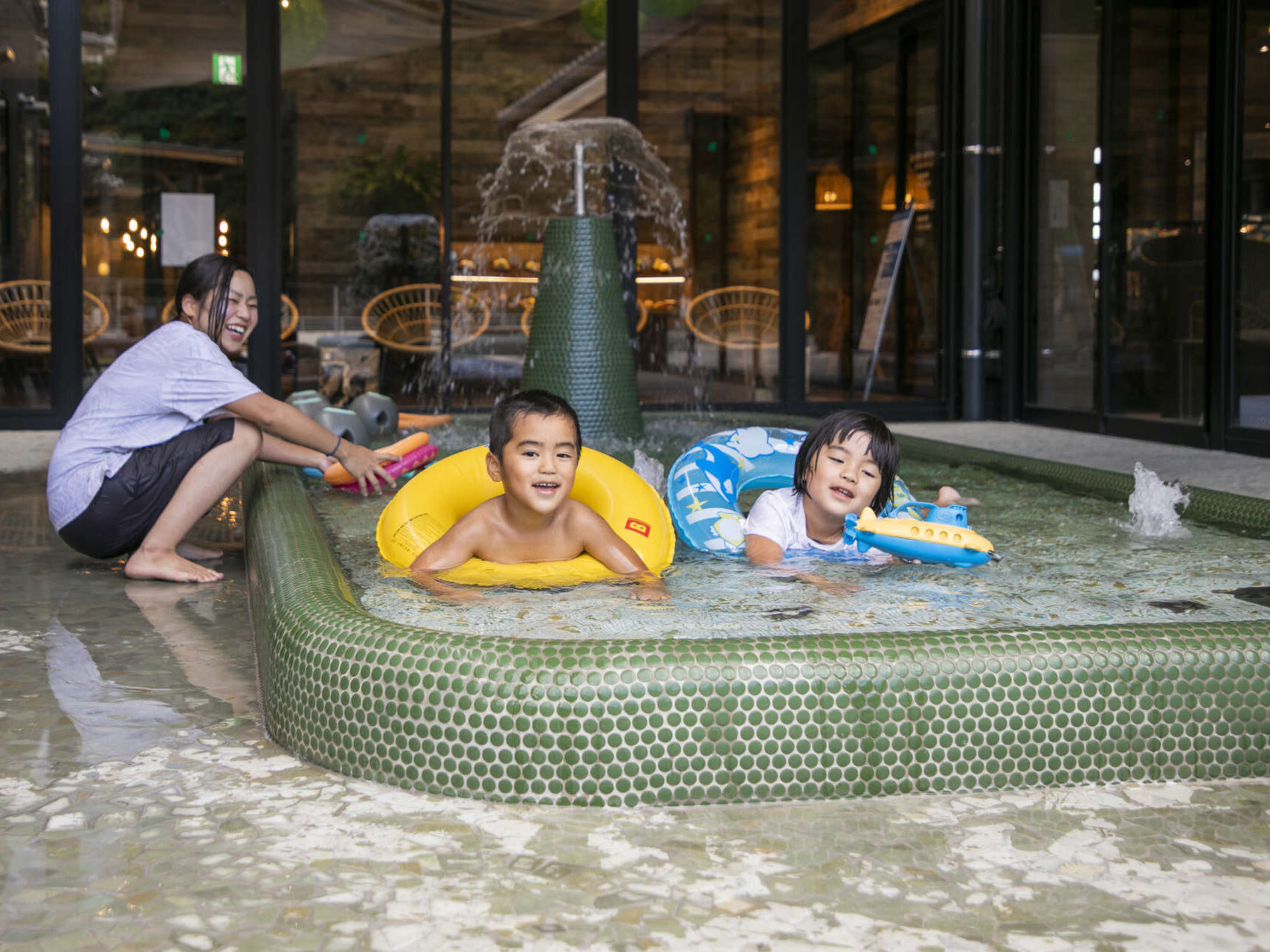 【Perk 3】
Free access to the MINATO SPA Bedrock TERRACE which has three bedrock baths and a forest bedrock bath where you can also read mangas.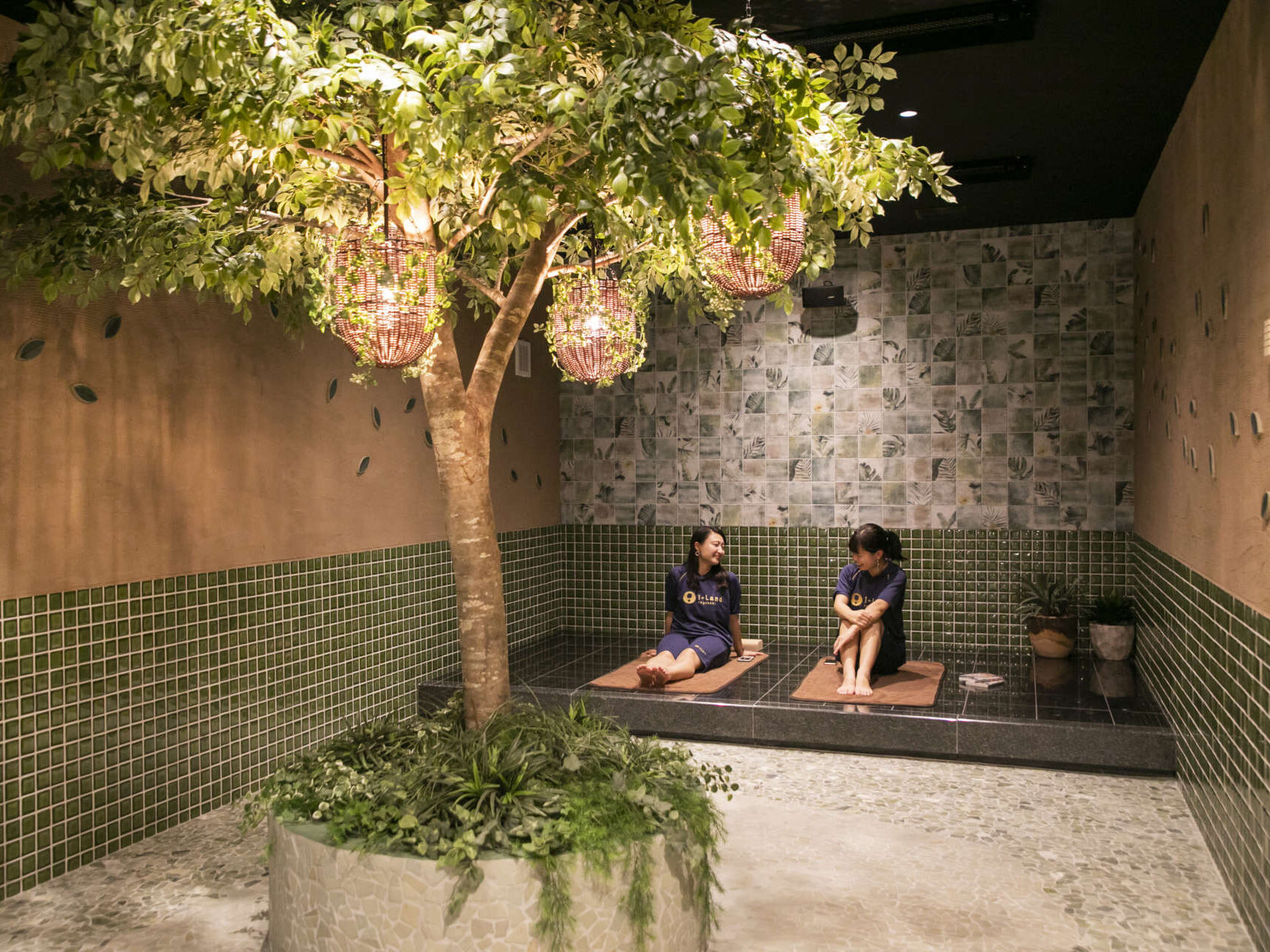 You can enjoy three types of bedrock baths at MINATO SPA Bedrock TERRACE, which is located in the Ark Land Spa.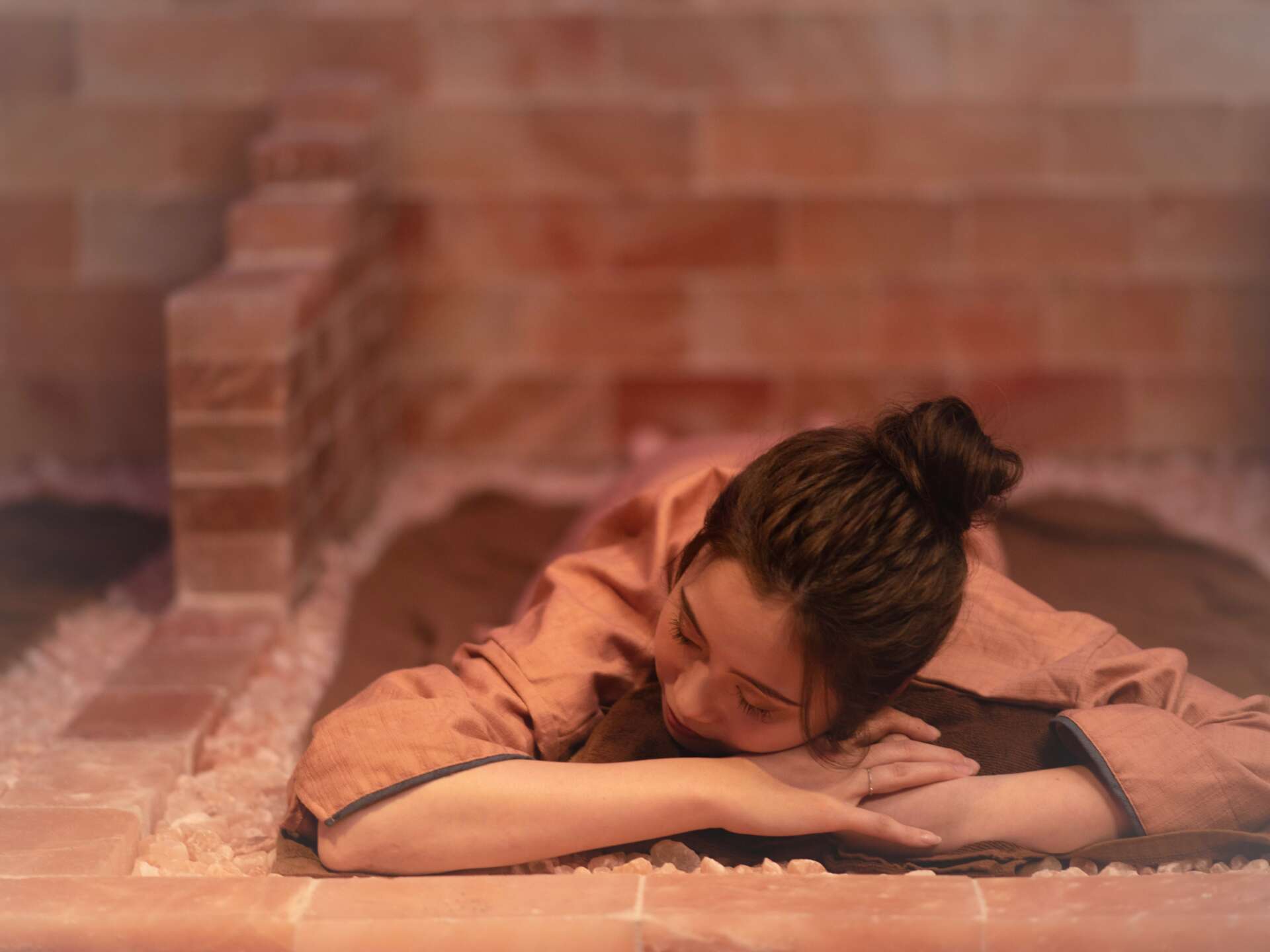 Choose your favorite bedrock bath depending on the benefits and temperature to suit your physical condition and enjoy a thorough physical detox.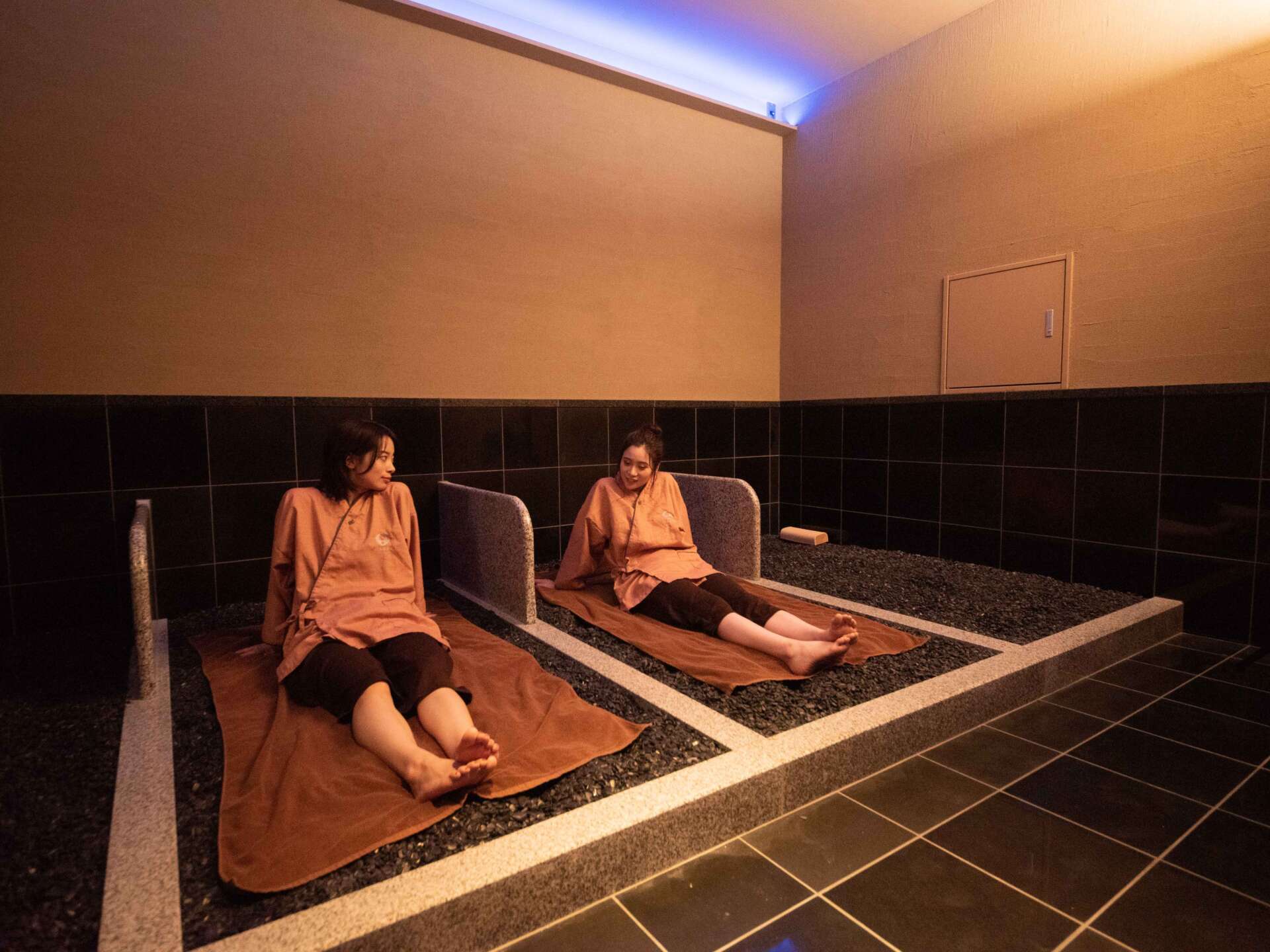 【Perk 4】
YUYU SPA LOUNGE
Free access to the full-body massage machines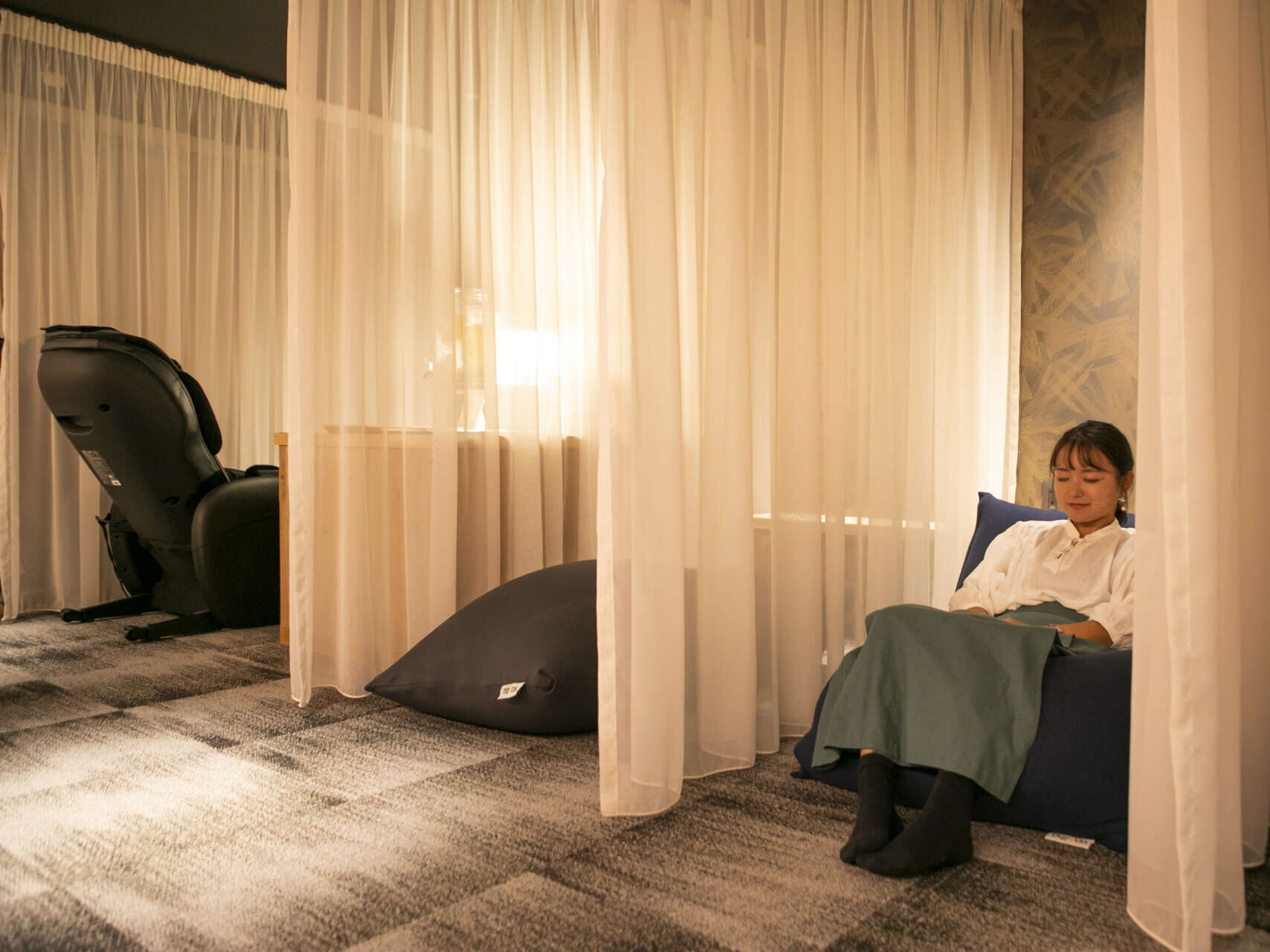 Relax and unwind at YUYU SPA LOUNGE after taking a hot bath.
It is a good spot where you can use an electric massage equipment free of charge.
You can also rehydrate yourself with a glass of detox water.
【Perk 5】
Free access to the BOOK & Bedrock TERRACE which houses a collection of 10,000 mangas.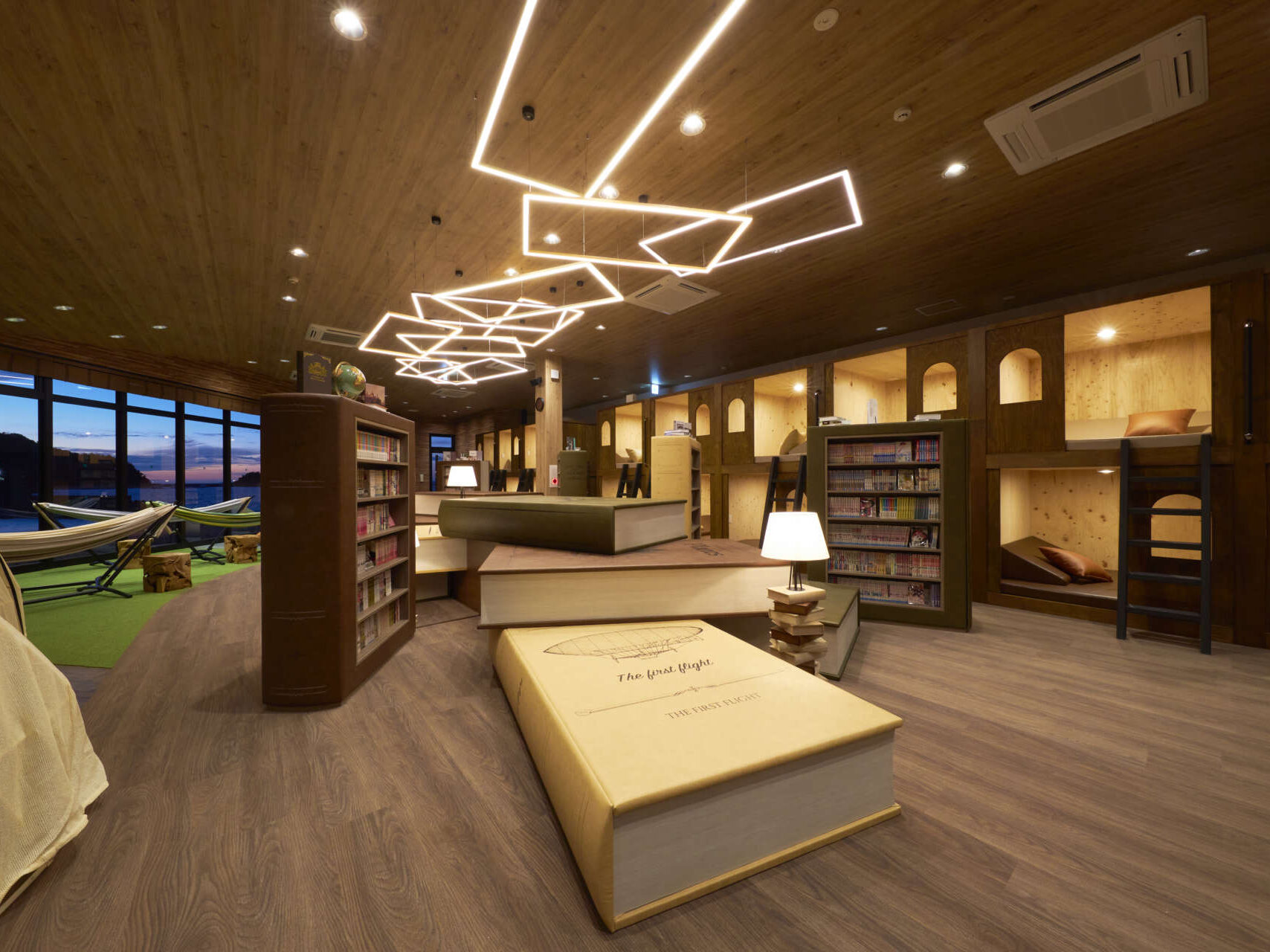 Can be used as a relaxation room between treatments at the spa and bedrock baths.
MINATO SPA Bedrock Terrace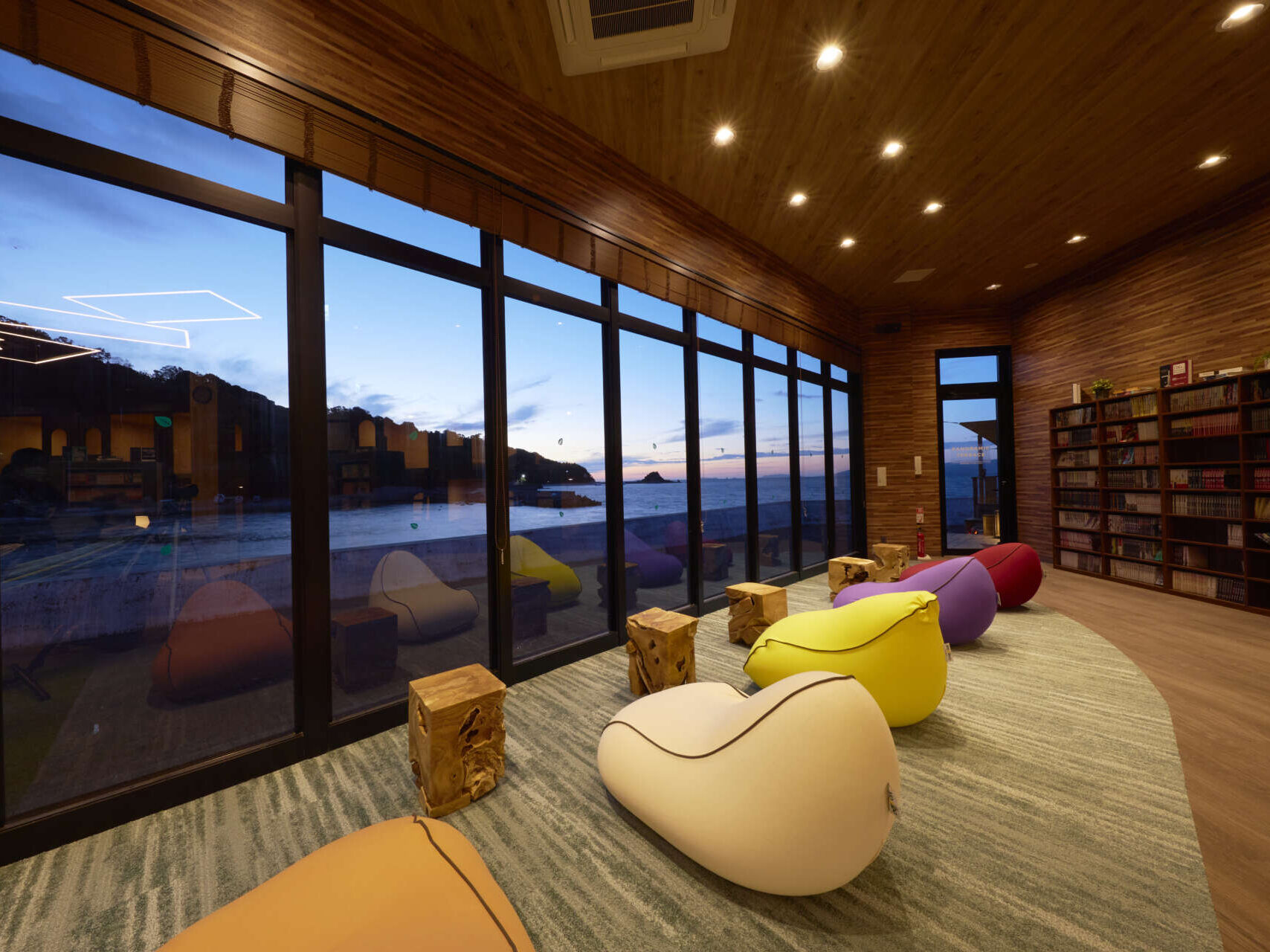 Sit on a Yogibo bean chair and gaze out at the ocean, or relax in a hammock.
You can spend your time the way you choose.
The whole island is a resort!
Enjoy exploring the island through free access to the activities!
【Perk 6】
Rent bicycles for free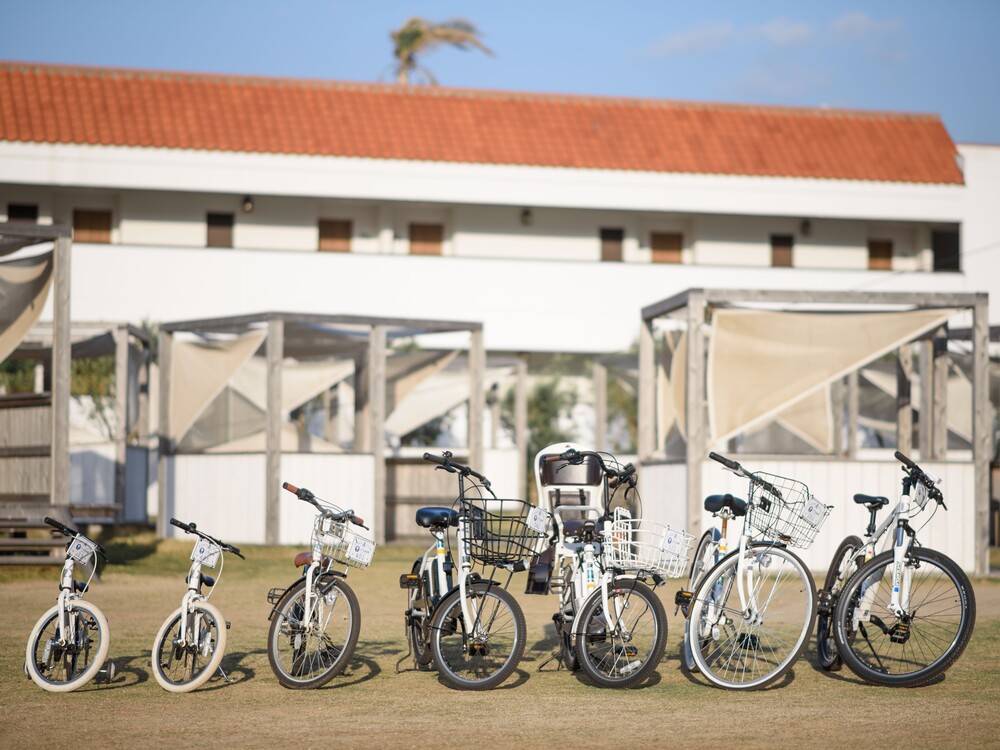 Bicycles are free to use for all hotel guests from 2:00 p.m. on the day of check-in until the time of check-out!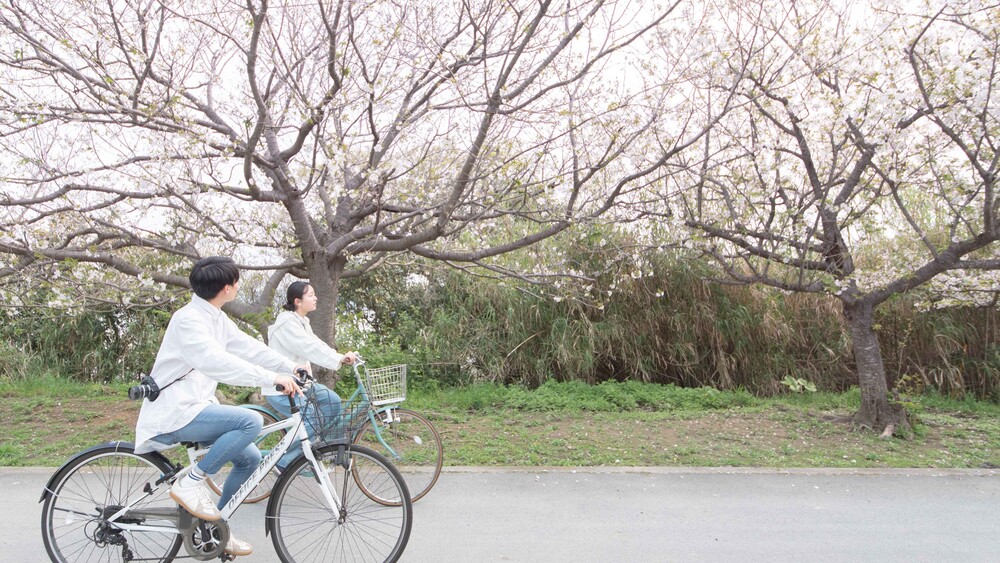 ou can enjoy sightseeing around the island by bicycle, visiting famous places such as the church on Iojima Island and the crawling rocks along the shore.
【Perk 7】
Free tuk-tuk sightseeing tour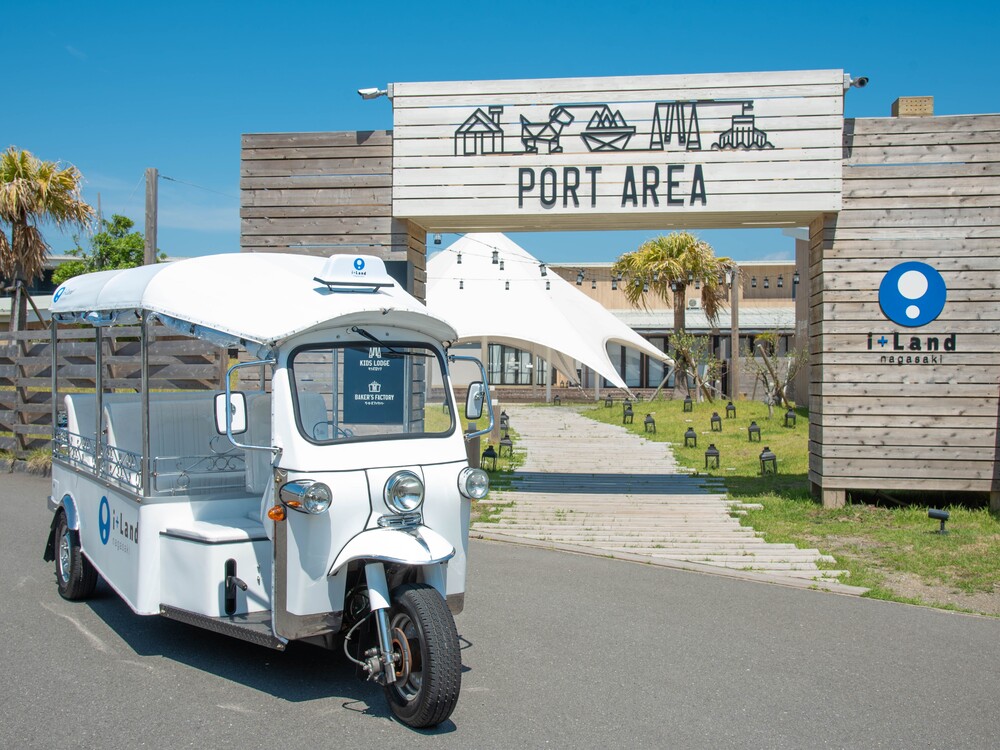 Our staff will be your driver for an island sightseeing tour!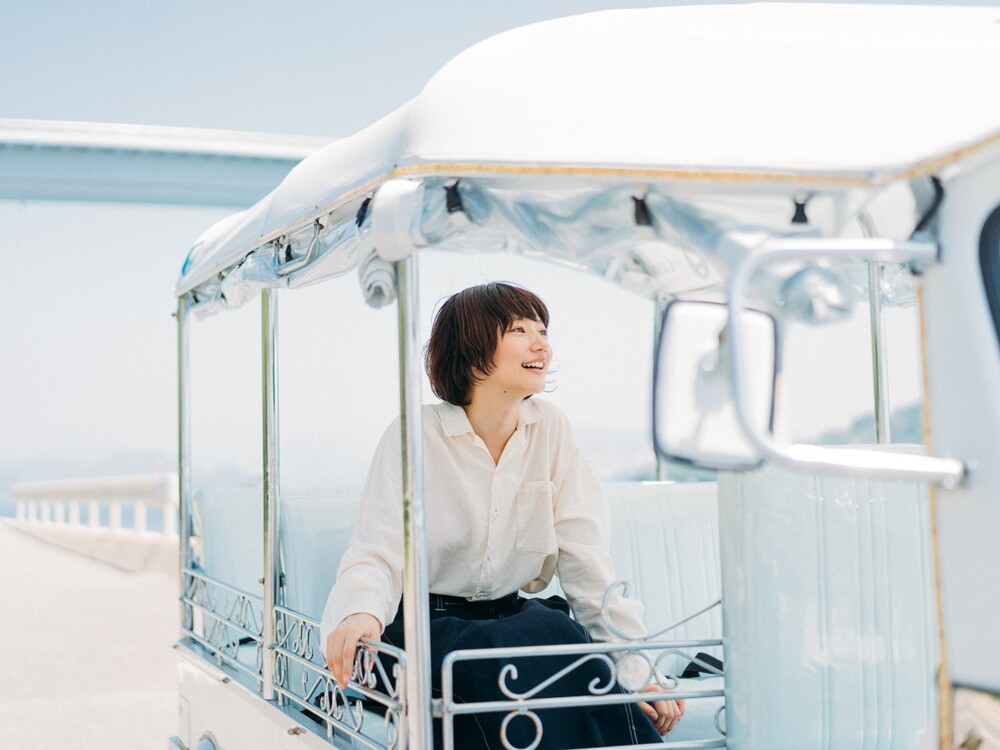 【Perk 8】
Free access to Play Kids Land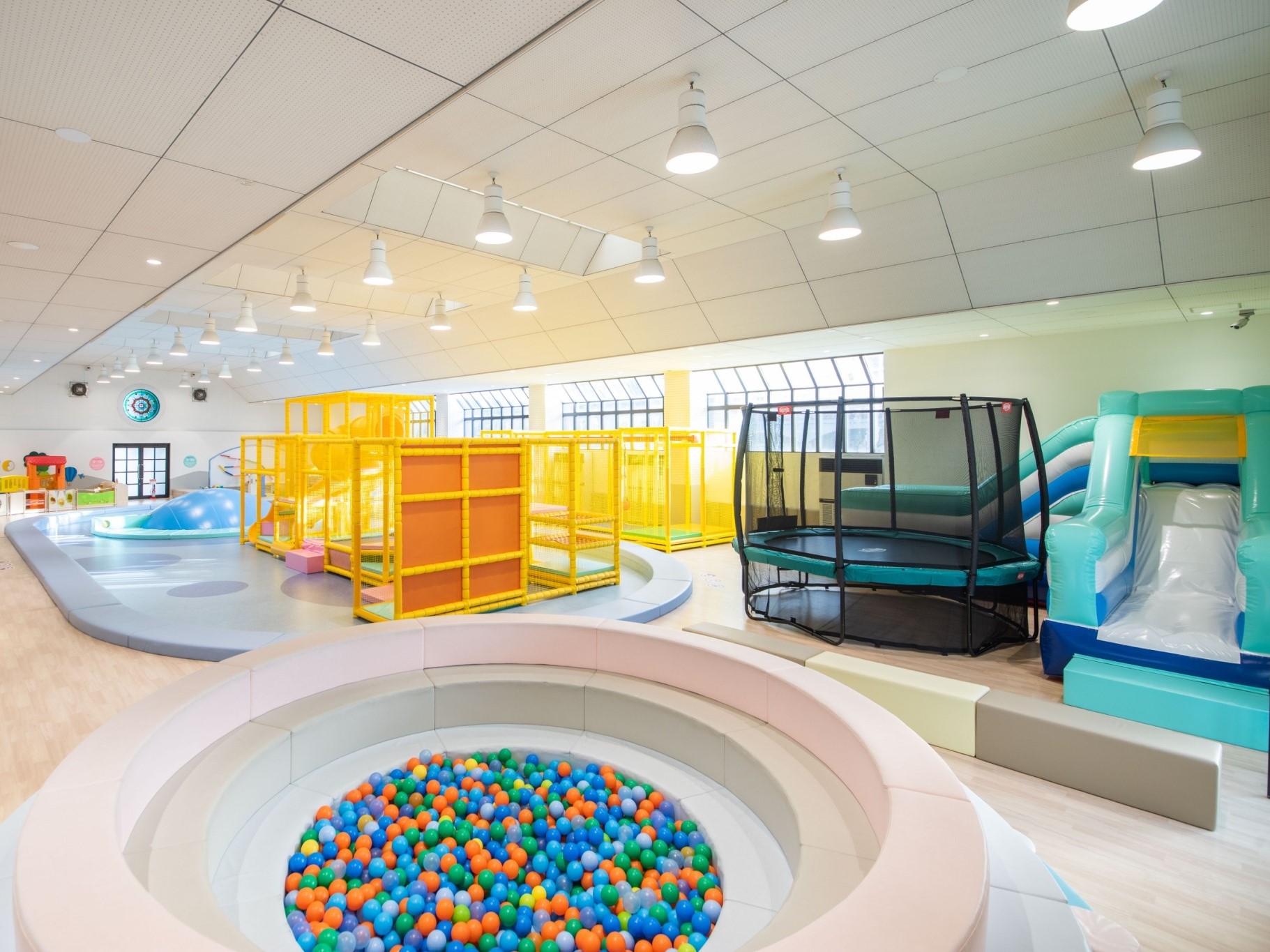 The air-conditioned Play Kids Land features playground equipment that children love, such as a ball pit and trampoline.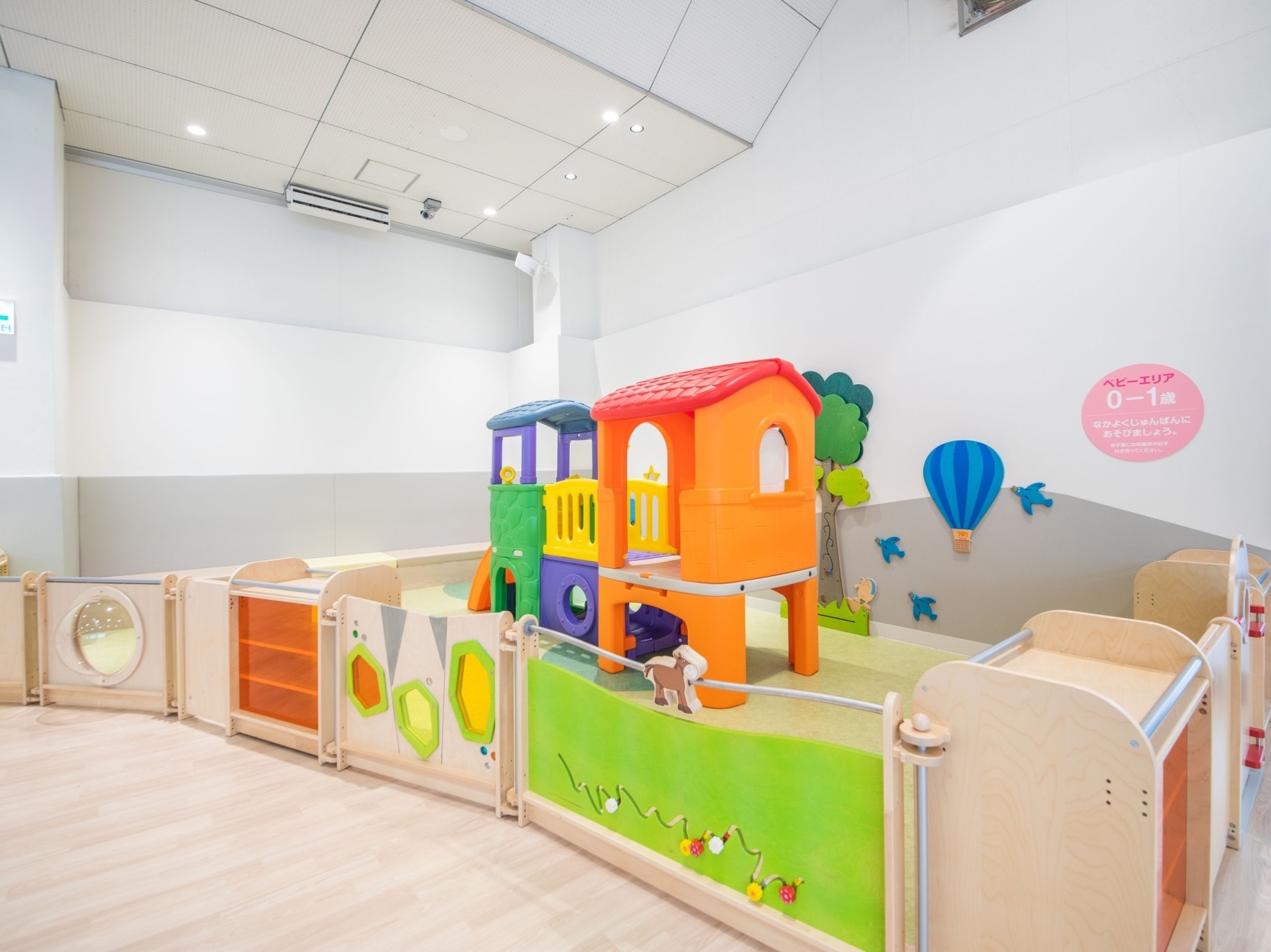 The baby area is gated, making it safe and secure even for small children.
【Perk 9】
Free access to Villa Olimpica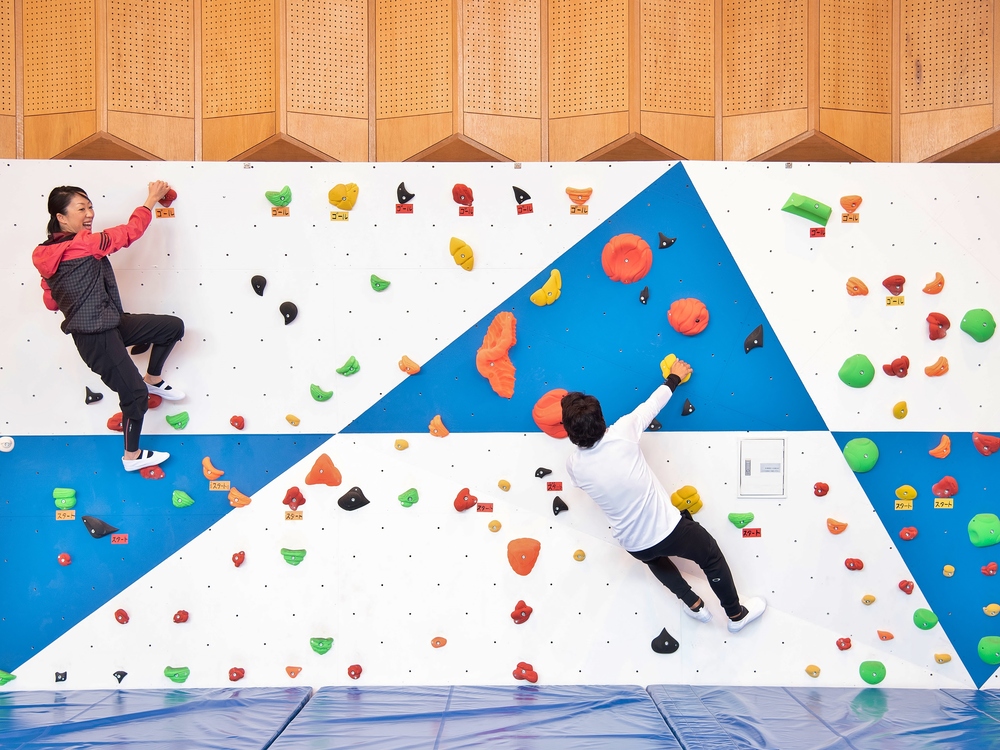 Villa Olimpica, an indoor facility located across from the garden area.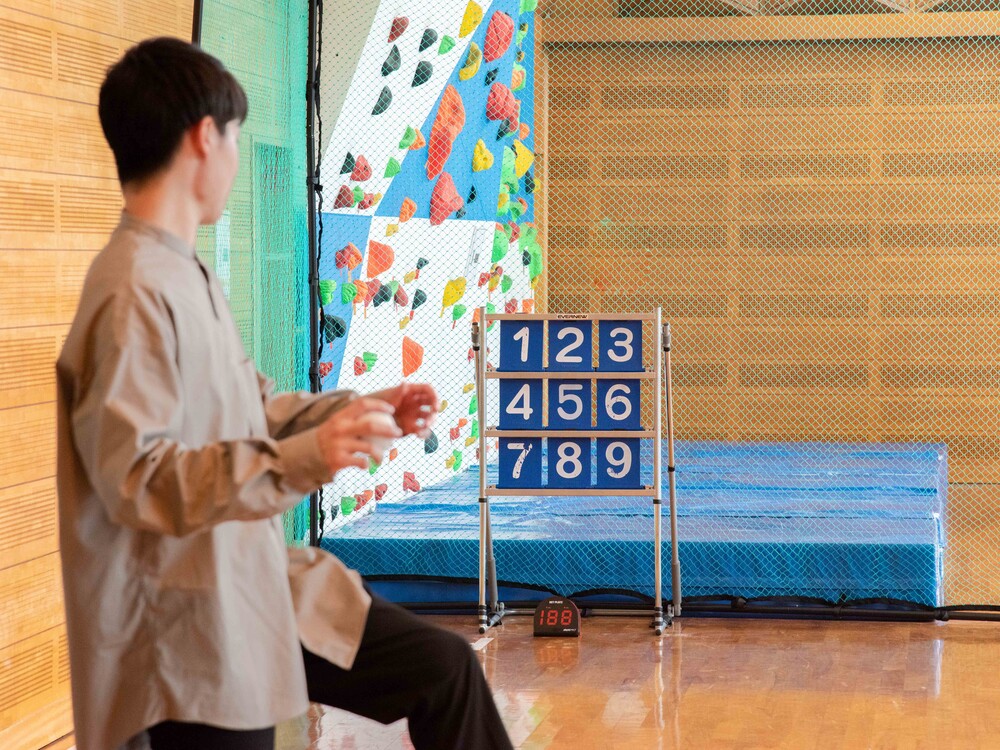 It features badminton and table tennis, as well as more unusual games such as Struck Out and Billicker, a new sport originating in France that combines billiards and soccer!
▼

【Other/Service Perks 10-15
】

▼
【Perk 10】
Free drinks at the island's five cafes
There are five cafes on the island.
Guests can enjoy hand-brewed tea and freshly ground coffee at all five cafes, free of charge.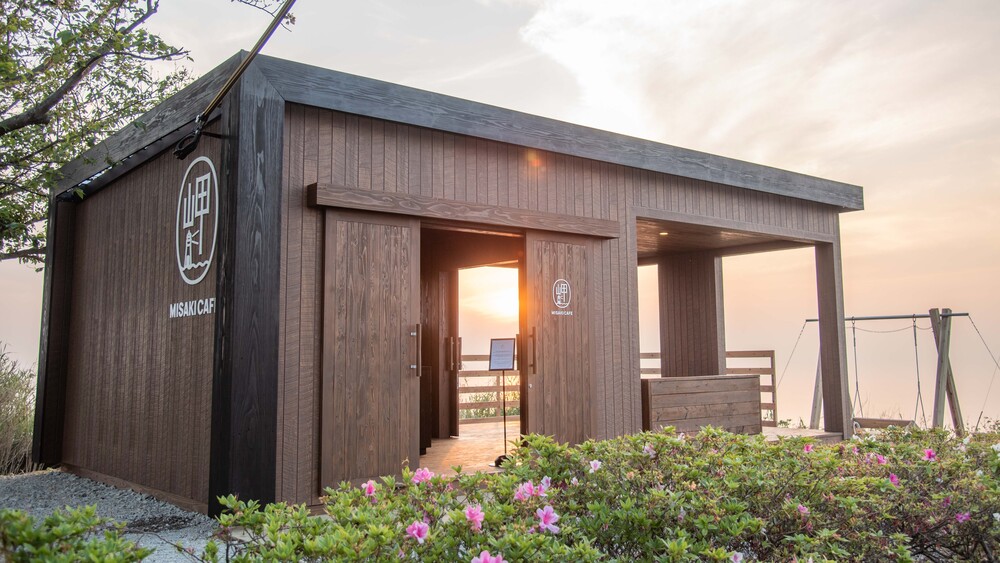 Enjoy hand-roasted tea at the MISAKI Cafe which offers a spectacular view.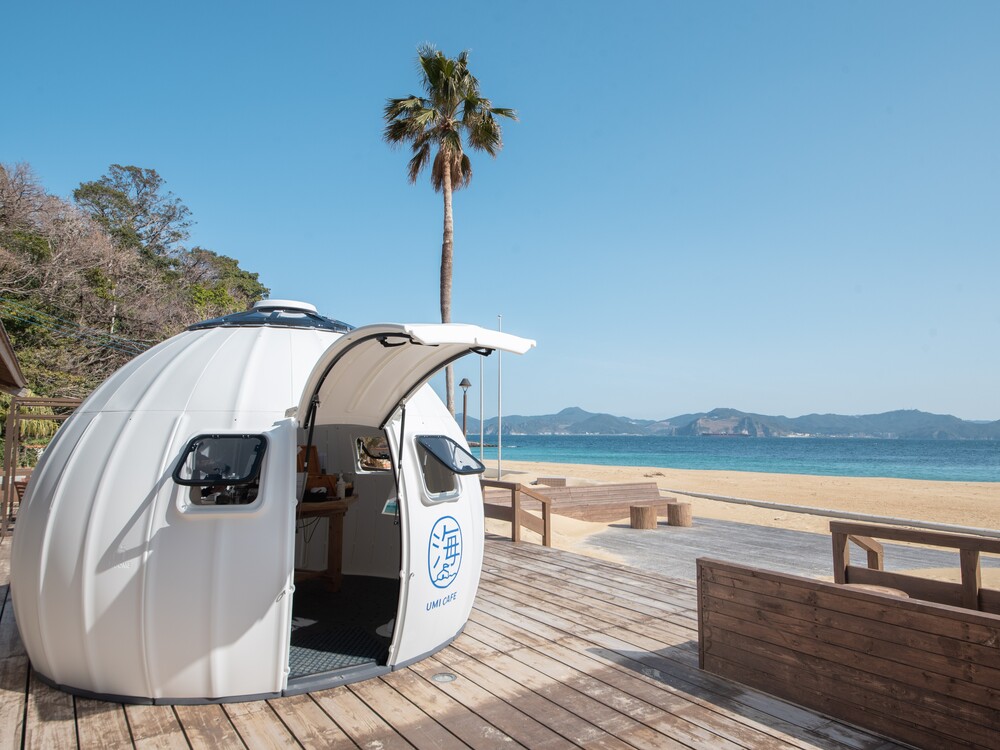 You can also enjoy our original herbal tea at the UMI Cafe which has a cute round design.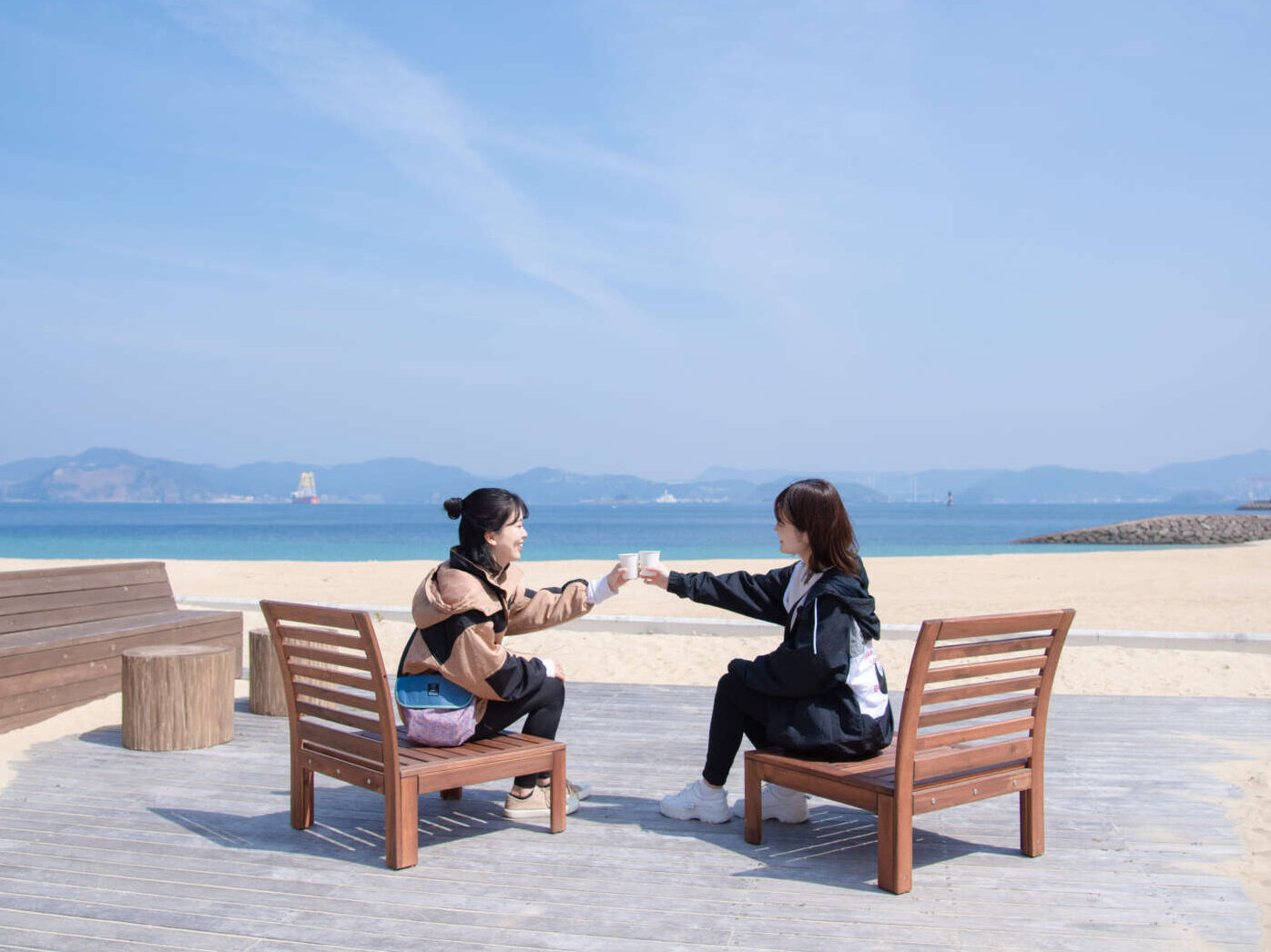 Enjoy a blissful moment of relaxation while listening to the sound of the sea breeze and waves.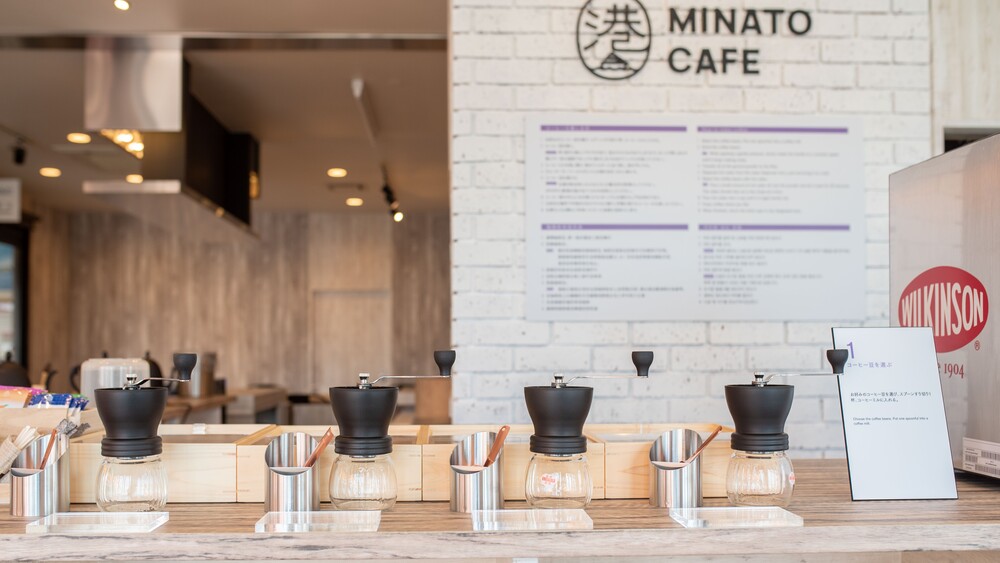 The freshly ground coffee at the MINATO Cafe where you can choose and grind your favorite beans is also an excellent choice.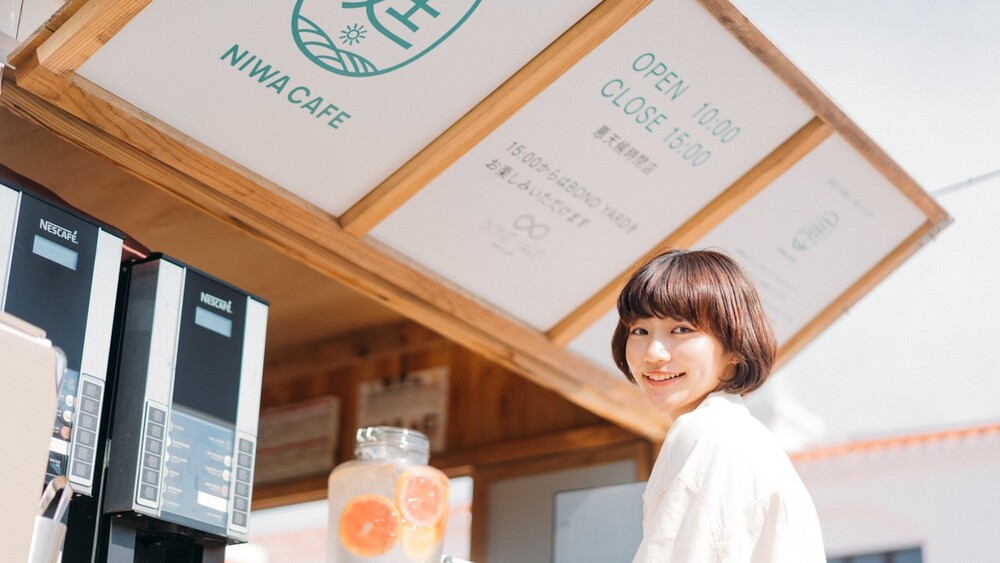 There is also a bicycle parking lot, which you can use as a rest stop while exploring the island.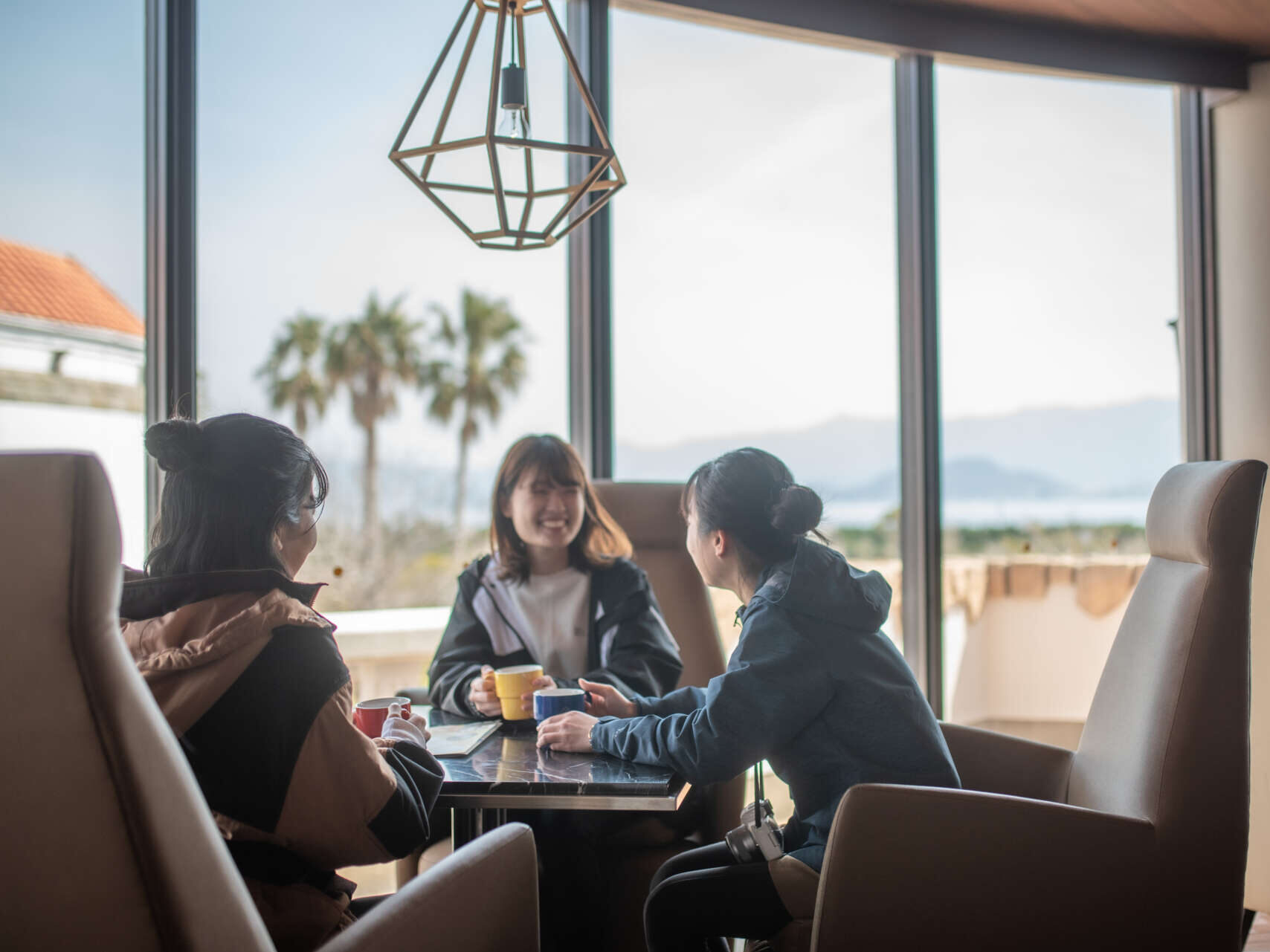 [Business hours]
◆UMI Cafe… from 10:00 a.m. to 5:00 p.m.
◆MISAKI Cafe… from 10:00 a.m. to sunset.
◆MINATO Cafe… from 6:30 a.m. to 5:00 p.m.
◆NIWA Cafe… from 10:00 a.m. to 3:00 p.m.
◆YU Cafe… from 10:00 a.m. to 3:00 p.m.
[Prices] (Guests staying at the hotel) Free
【Perk 11】
Limited availability, via our own website
Free breakfast tour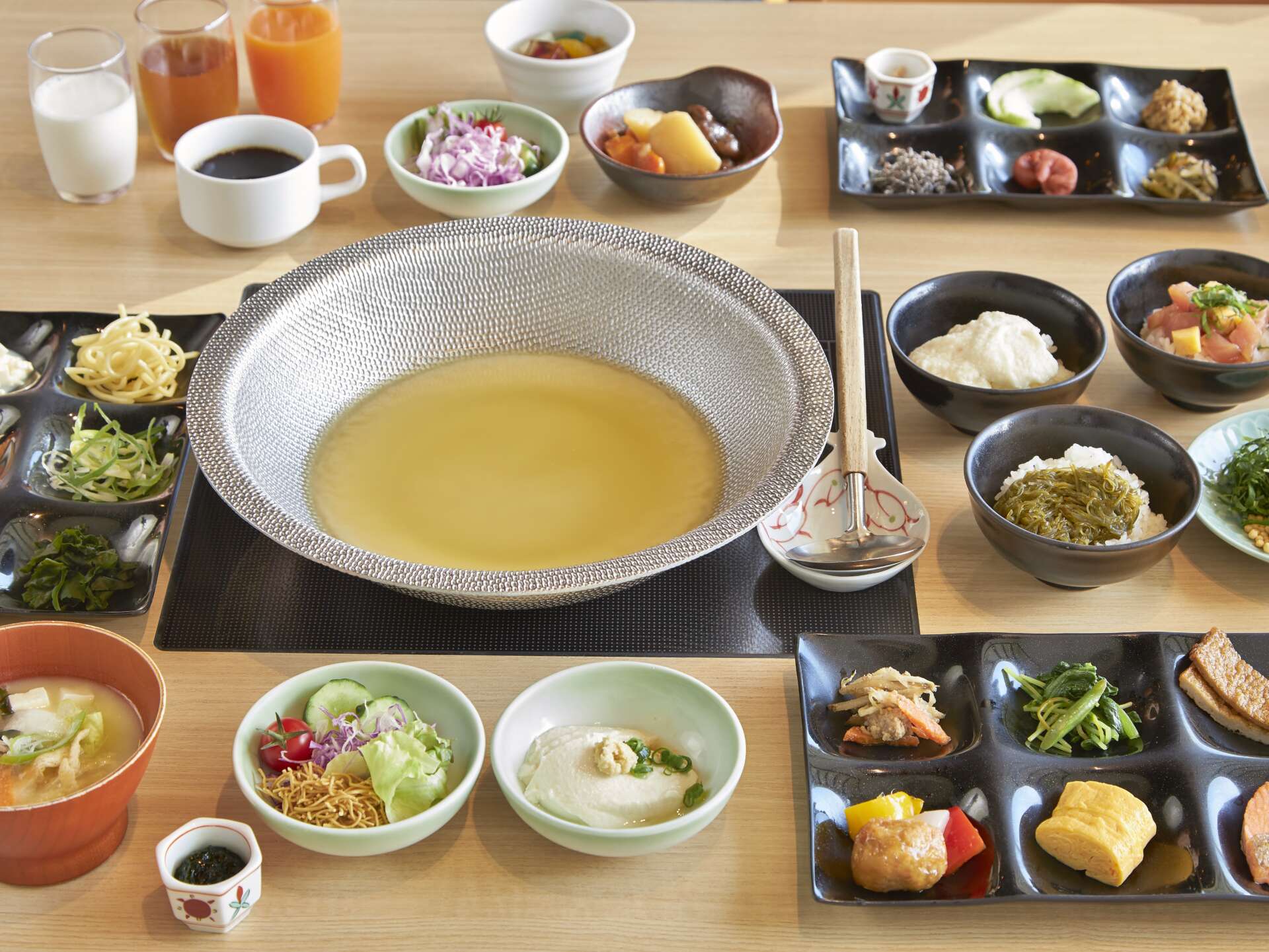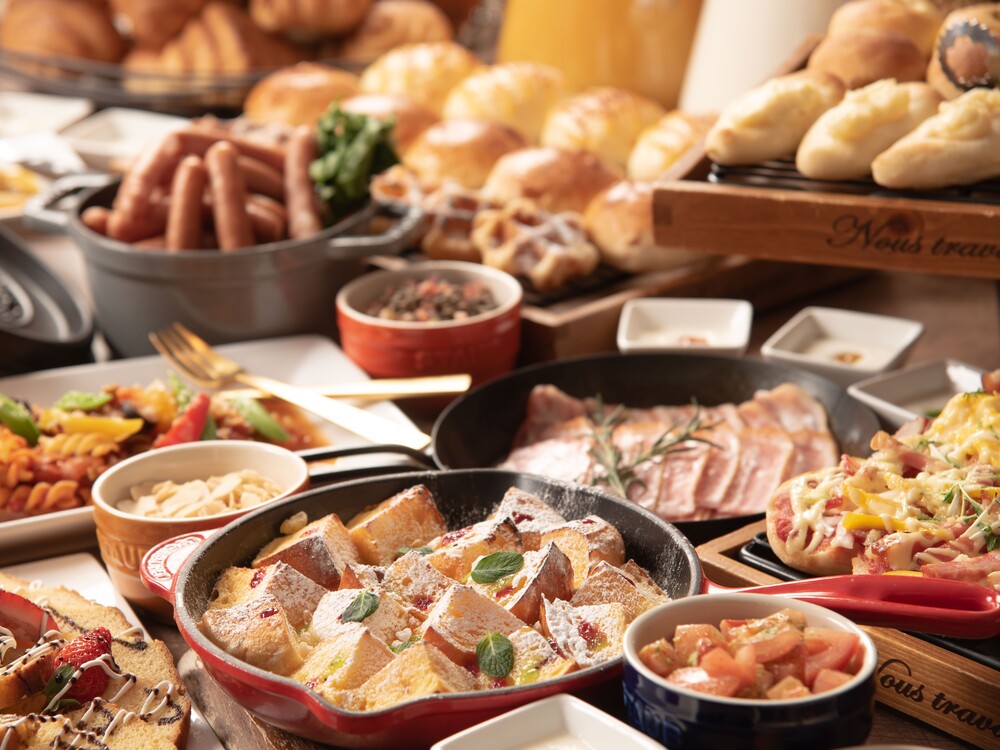 This is a lavish offer that includes a Japanese breakfast buffet where guests can enjoy miso soup and nokke-don (rice bowl) made to their liking at Restaurant Uraraka, and a western-style buffet that includes your choice of bouillon soup and freshly baked bread from Baker's Factory.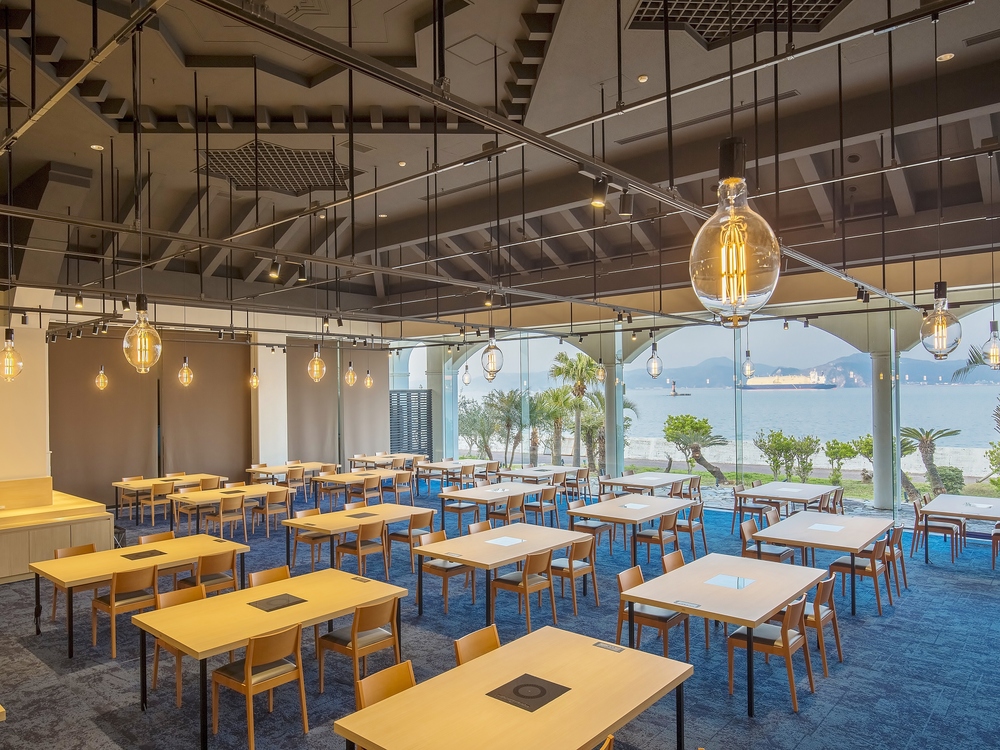 The restaurant venues are different for the Japanese and Western menus, and we invite you to take a morning stroll and enjoy the island's crystal clear air as you make your way from one to the other.
【Perk 12】
Free handy goods
We offer many items to make your stay more comfortable and more convenient.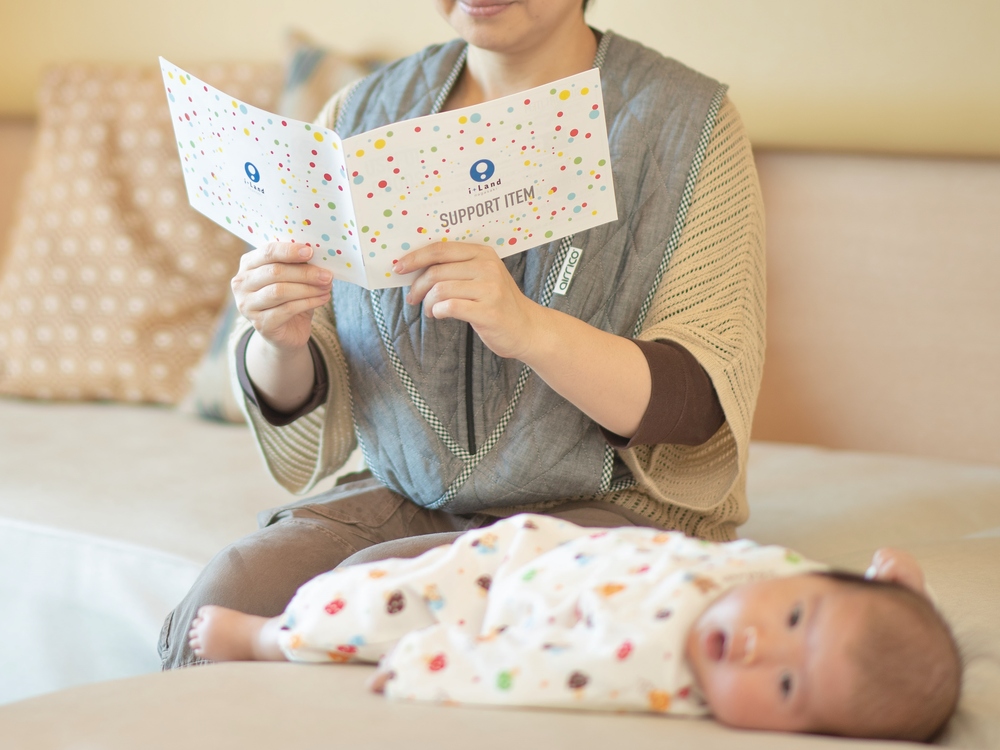 From games and beauty items that you can enjoy in your room in case of sudden rain, to baby items that are sure to come in handy.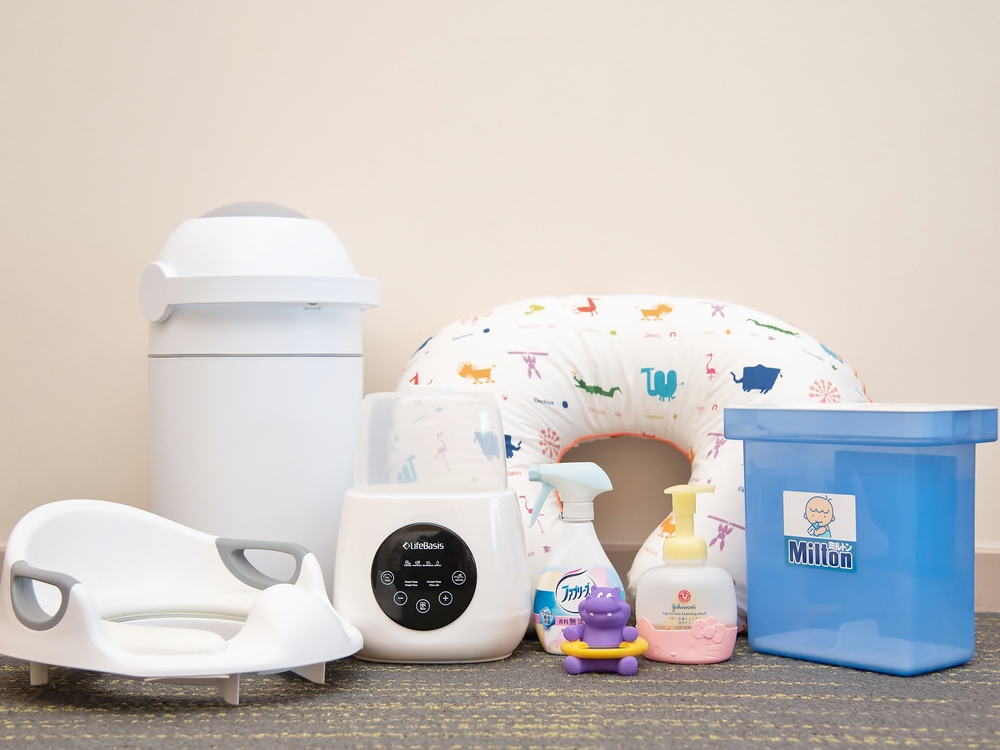 【Perk 13】
Free use of the Dog Run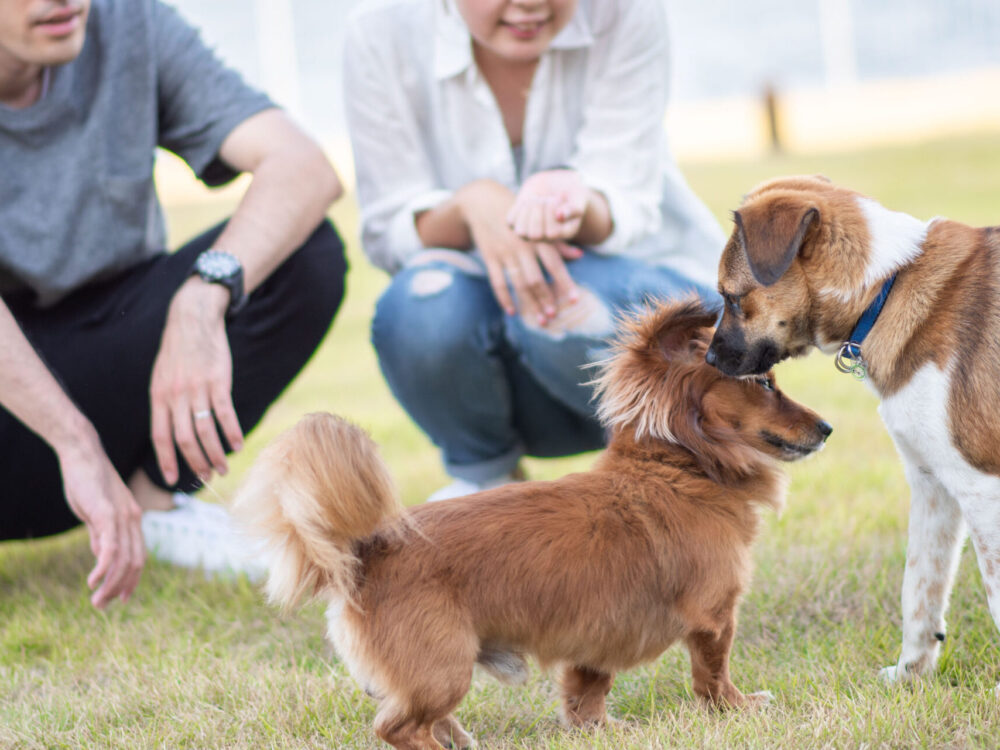 Guests staying with their dogs are welcome to use the ocean-view dog run for free.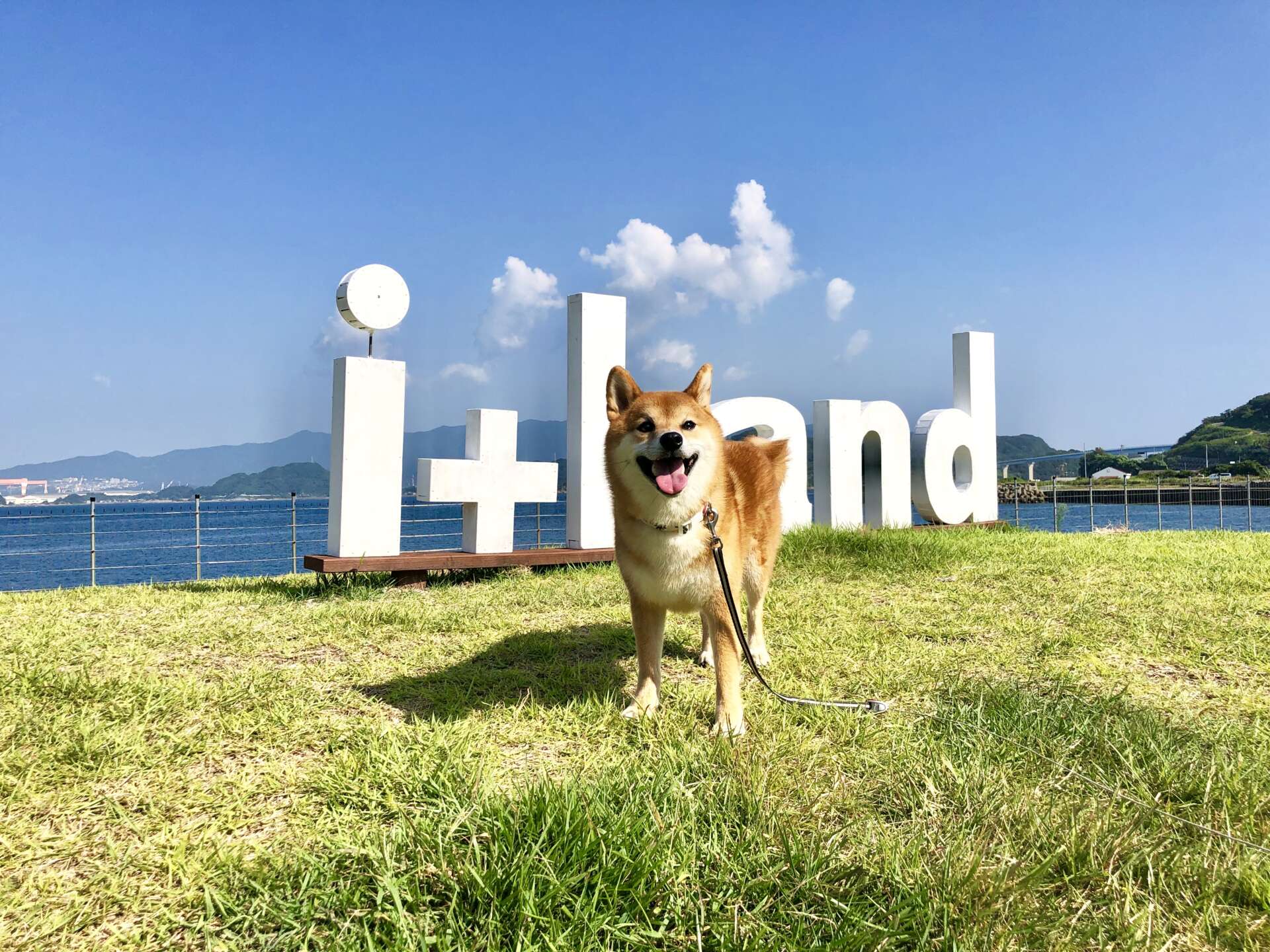 With cute photo spots and a variety of agility exercises, your pooch is sure to have a great time!
【Perk 14】
Free shuttle bus from Nagasaki Station
Free parking lot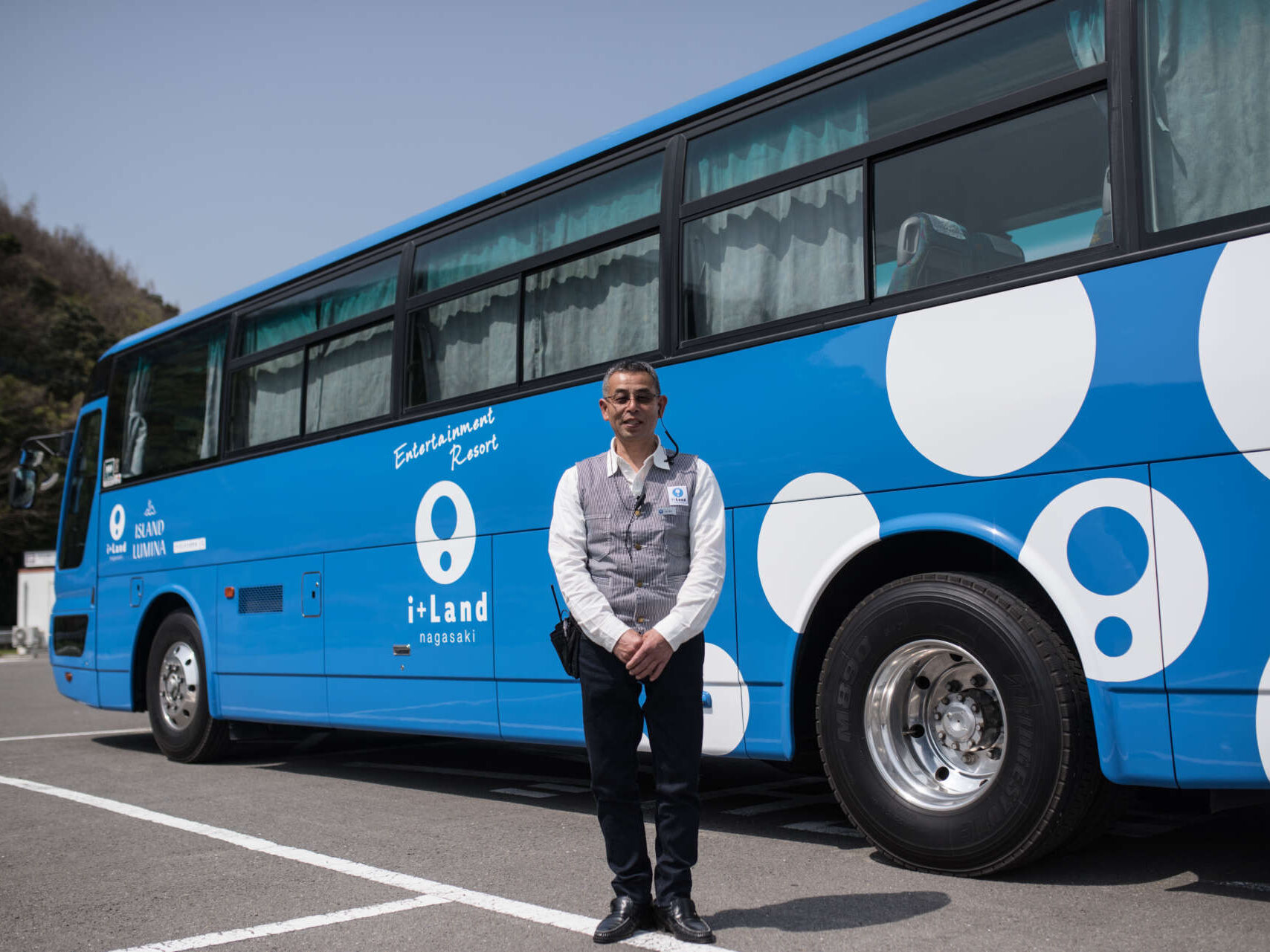 Free shuttle bus service is available from Nagasaki Station to Iojima Island.
*Booking required
▶Click here to book a free shuttle bus.◀
If you are coming by car, we have plenty of free parking spaces available.
【Perk 15】\Guests Only/
Facilities where you can relax before check-in and after check-out
The following amenities can be used for free before check-in and after check-out!
In addition to the 15 special perks listed above, you can also enjoy the popular night attraction
"ISLAND LUMINA" at a discount of ¥500 per person!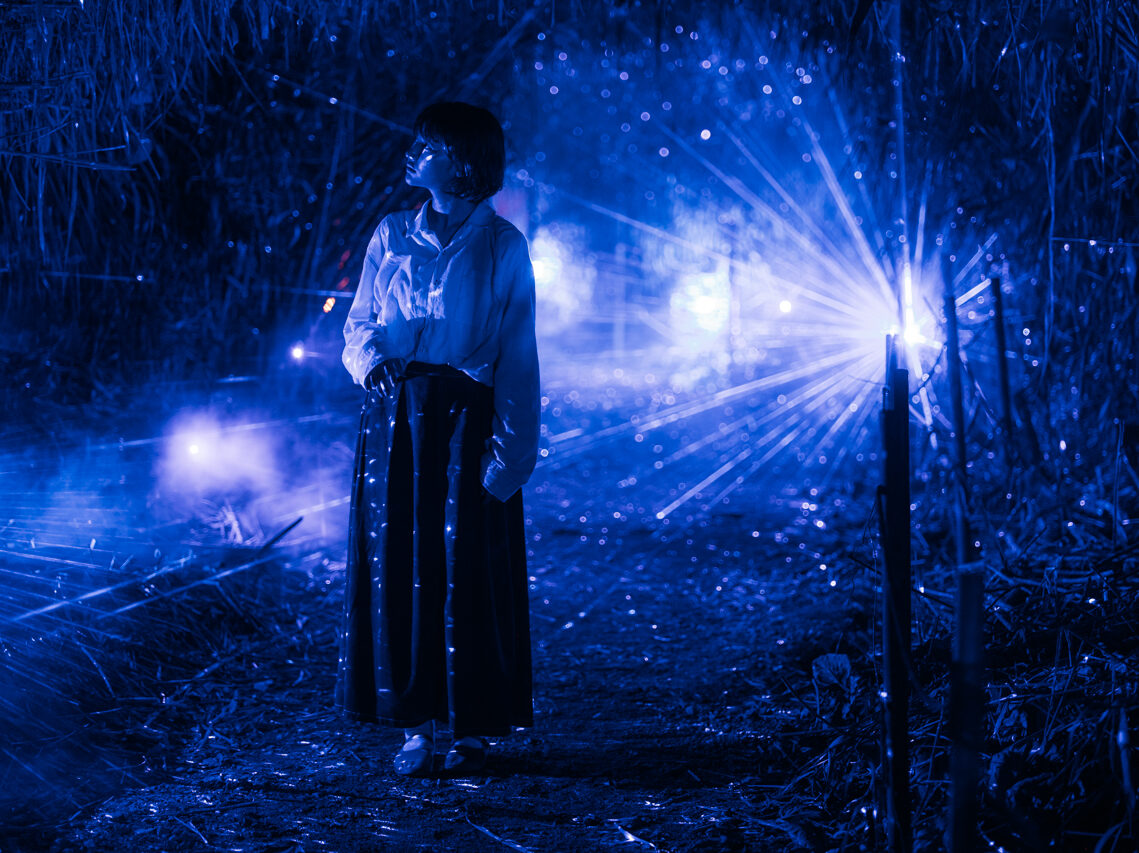 Open access to FISHERMAN'S LOUNGE and unlimited alcoholic beverages!
Adults ¥1,000, Children ¥500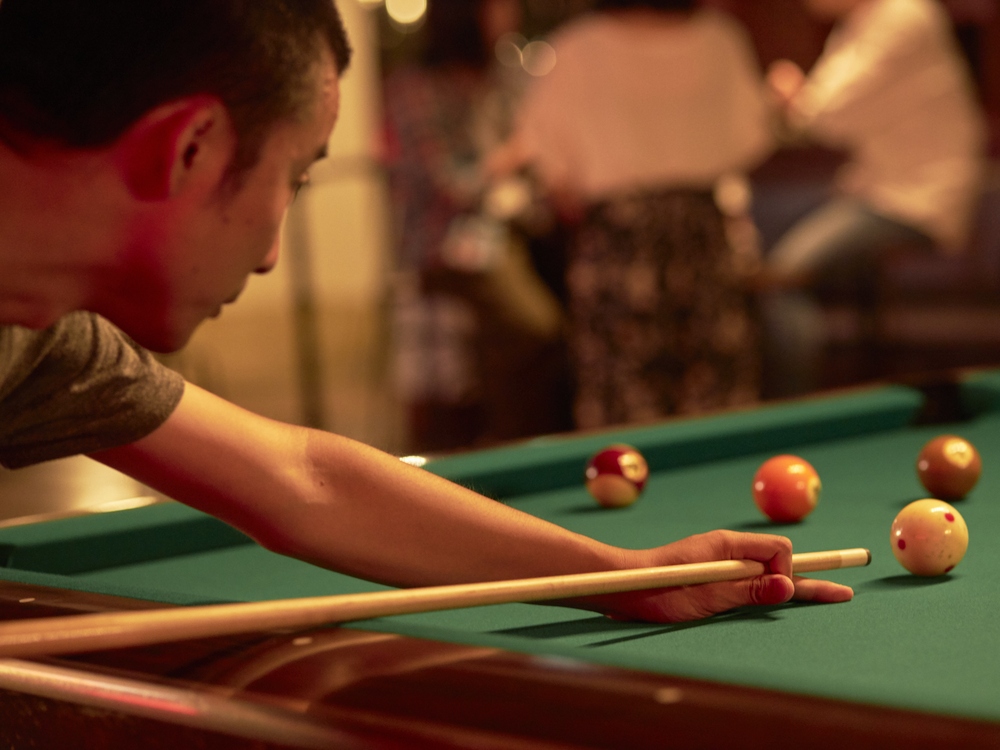 Only at i+Land nagasaki can you take advantage of so many amazing and FREE perks!